Cambridge-Africa Champions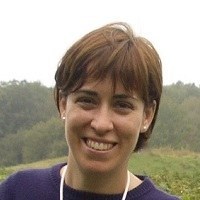 Devon is a Senior Lecturer and University Teaching Officer at the Department of Politics and International Studies (POLIS), University of Cambridge. She is also a Fellow of Emmanuel College, Cambridge. Her main research interests and publications focus on power-sharing and governance arrangements following conflict, rebel movements in Africa, the United Nations, and critical perspectives on conflict, peacebuilding and development. Devon's field research concentrates on the Great Lakes region of Africa, especially Burundi, Rwanda and the Democratic Republic of the Congo. Previously, she worked for the Canadian government and the United Nations Staff College, and she has been a consultant for the UK Department for International Development (DFID) and for the Overseas Development Institute (ODI). Devon has had fellowships at the Saltzman Institute of War and Peace Studies at Columbia University and at the Center for International Security and Cooperation (CISAC) at Stanford University. She has also been a Visiting Senior Advisor at the International Peace Institute in New York.
In 2012, Devon was invited to join the Planning and Steering Committee for the Cambridge-Africa Programme's CAPREx initiative, which has a partial focus on supporting social sciences and humanities research in Africa. She has made significant contributions to CAPREx since then, by helping to develop the strategy for the initiative, playing a key role in the interviewing and selection of African fellows, and contributing to grant applications for renewing and expanding the initiative. Devon is also now a Champion for the umbrella Cambridge-Africa Programme, and is an enthusiastic member of both the Cambridge-Africa Steering and Advisory Groups. In 2014-15, she also became a collaborator for CAPREx fellow Dr Paul Omach of Makerere University in Uganda.
Email: dc403@cam.ac.uk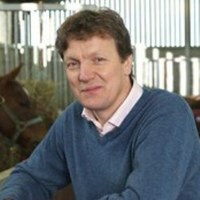 James, a veterinary epidemiologist, is Head of the Department of Veterinary Medicine and Chair of the Cambridge Infectious Diseases Strategic Research Initiative at the University of Cambridge. He joined the University of Cambridge in 2005 as Director of the Cambridge Infectious Diseases Consortium, before becoming the ALBORADA Professor of Equine and Farm Animal Science in 2009. James' research focuses on processes underlying emergence of infectious diseases, including viral infections (e.g. lyssavirus and henipavirus) of fruit bats in West Africa (Ghana), mammalian influenza, rabies and bovine tuberculosis (including studies in Ethiopia).
Since 2008, James has been a staunch initiator and supporter of the Cambridge-Africa Programme, helping to establish the Programme in Cambridge and initiate a key link to West Africa. He is a founding member of both the Cambridge-Africa Steering and Advisory Groups, and has made excellent contributions to Cambridge-Africa's grants-writing and philanthropic fundraising efforts. James travels to Africa frequently for his personal research, as well as to attend Cambridge-Africa related meetings, to interview prospective African fellows, etc. Being a Fellow of Wolfson College, he has also been instrumental in getting the College to provide accommodation and a social life for our Visiting African fellows, when needed.
Email: jlnw2@cam.ac.uk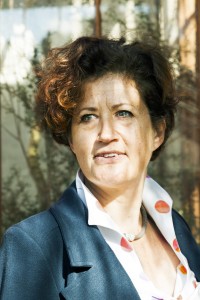 Melinda is a Professor of Biological and Biomedical Chemistry in the Department of Chemistry, who has varied research interests. Originally focussed on developing solid-state NMR spectroscopy to examine molecular structures and dynamics, particularly for complex systems, a chance conversation with a colleague in Veterinary Medicine started her interest in the molecular structure of tissues, specifically the extracellular matrix of tissues. She began to develop and apply solid-state NMR methods to study the molecular structure of bone and other biological tissues, and more conversations with a wide diversity of colleagues from the biological and medical sciences broadened her interest from simply the structural and mechanical properties of tissues to how those factors impress themselves on cell behaviour, and ultimately determine our health. Her current focus is how and why the molecular structure of tissues changes in degenerative diseases and ageing, particularly in calcified tissues like bone and hardened arteries – and utilises every possible physical characterisation technique from NMR to advanced optical imaging methods to high-resolution electron microscopy.
Melinda has been heavily involved in supporting the Cambridge Africa Programme's CAPREx research fellowships and provides review for the University wide Cambridge-Africa ALBORADA Fund.
Email: mjd13@cam.ac.uk