Cambridge- Africa Core Team
Professor David Dunne - Academic Director
David is an Emeritus Professor of Parasitology at the Department of Pathology, University of Cambridge. For 30 years, his group carried out field-based research on human schistosomiasis and other human parasitic diseases in endemic rural areas in Africa. This research was conducted in long-term partnership with colleagues in Uganda, Kenya and Mali, and more recently through collaborations in Ghana, Gabon, and Tanzania.
David is also the Academic Director of the Cambridge-Africa Programme (which he initiated in 2008) at the University of Cambridge. Cambridge-Africa is a key strand of the University's official international strategy, and through David's leadership, the programme is making the University of Cambridge's globally-renowned expertise, resources and influence readily available to support and partner African research institutions towards international competitiveness and self-sustenance. This is being achieved through a range of research collaboration and capacity building initiatives that focus on supporting African priorities. In addition, David is the Director of the Wellcome Trust-Cambridge Centre for Global Health Research (WT-CCGHR) - a key Centre that has evolved out of the Cambridge-Africa Programme, with a focus on supporting African health research.
He has served on numerous advisory boards and funding panels that support African research and scientific capacity strengthening, and he leads Cambridge-Africa to provide Cambridge institutional support for African research and scholarship across all academic disciplines.
Furthermore, David is an Extraordinary Fellow at King's College (http://www.kings.cam.ac.uk) in Cambridge, where he actively engages all members of the College to support and participate in Africa-related activities.
Email: dwd10@cam.ac.uk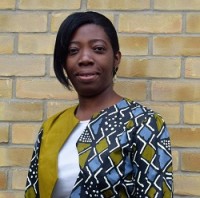 Dr Pauline Essah - Manager
Pauline completed an honours degree in agriculture at the University of Ghana, in her native country of Ghana. She then relocated to the UK to study for MPhil and PhD degrees (Pembroke and Churchill Colleges, respectively) in biological sciences at the University of Cambridge, followed by post-doctoral research also in Cambridge.
In 2009, Pauline joined the Cambridge-Africa Programme as the first Coordinator (for the 'Training Health Researchers into Vocational Excellence in East Africa' - THRiVE initiative). She has been instrumental in growing THRiVE into the unique, coordinated, multi-disciplinary and inter-disciplinary umbrella Cambridge-Africa Programme that now also includes the MUII and CAPREx initiatives, the ALBORADA Research Fund, the WT-CCGHR as well as the Cambridge Africa PhD Scheme).
In 2015, Pauline was appointed by the University of Cambridge as Manager of Cambridge-Africa. She works closely with the Programme's Academic Director and Champions to develop the strategy, aims, objectives and vision for the Programme, and has regular interaction with the University's Strategic Partnerships Office, the Development and Alumni Relations Office, as well as the Communications Office. She is a point of call for external universities, organisations and foundations that are interested in collaborating with, or funding the programme. Pauline also oversees the work of the Coordinators of the various Cambridge-Africa initiatives, and the organisation of University-wide 'Africa' networking events and seminars. She is a member of: the University of Cambridge's InterConnect Steering Group (an Equality & Diversity Initiative), the Equality, Diversity and Wellbeing Committee at the Department of Pathology, the Board of Trustees of the Cambridge Development Initiative (a student-led Cambridge University volunteering organisation working in Tanzania), and the Scientific Committee for the UNESCO-Merck Africa Research Summit. Furthermore, Pauline is an Associate of Hughes Hall in Cambridge.
Email: pae21@cam.ac.uk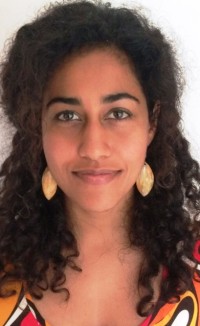 Sophia obtained a medical degree (Bachelor of Medicine, Bachelor of Surgery (MBBChir)) from the University of Cambridge in 2009, and has since worked for local and global health-related projects in Cambridgeshire. This included two years at the Addenbrooke's Charitable Trust (Cambridge University Hospitals), where she supported the development of clinical links between the Hospitals and institutions in Botswana, El Salvador and Myanmar.
In June 2014, Sophia joined the Cambridge-Africa Programme to coordinate the THRiVE initiative in Cambridge on a part-time basis. Since May 2015, she has been coordinating the CAPREx (Cambridge-Africa Partnership for Research Excellence) initiative and the ALBORADA Research Fund. Sophia supports the African fellows and their Cambridge mentors/collaborators, arranges the logistics (e.g. UK visas and College accommodation) for fellows visiting Cambridge, and prepares their individual training portfolios. She is therefore a key link between the initiatives and the Cambridge research collaborators/mentors for our CAPREx fellows, CAPREx partners and the various funders/benefactors for the initiatives she coordinates.
Email: szm21@cam.ac.uk
Watu coordinates Wellcome Trust-Cambridge Centre for Global Health Research, and supports Cambridge-Africa's core global health interactions with African partners (WT-CCGHR). One of her main roles is to coordinate the efforts of researchers from the University of Cambridge, the Wellcome Trust Sanger Institute and clinicians from the Cambridge University Hospitals. Key aspects of her work include maternal and neonatal health research and parasitic and neglected infectious tropical diseases. Watu has a grounded understanding of the role of networks in supporting research capabilities in both Africa and Europe. She trained as a social scientist and brings rich research experience in health systems strengthening. Watu previously worked with government and private sector organisations in East Africa on improving health systems performance.
Email: sww40@cam.ac.uk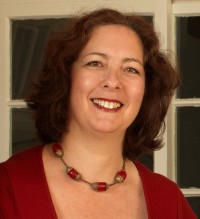 Corinna co-ordinates the Cambridge aspects of the MUII-plus and THRiVE-2 programmes. These programmes develop partnerships between East African Academic institutions and the University of Cambridge to strengthen research capacity. Corinna joined the Cambridge-Africa Programme in August 2016.
Prior to joining the Cambridge-Africa Programme, she worked on a wide variety of projects at the PHG (Population Health and Genomics) Foundation over the past 10 years. These projects included developing a public health needs assessment toolkit to develop services in relation to congenital disorders focusing on low and middle income countries; assessing services for inherited cardiac conditions and making recommendations for improved service development; she undertook similar work on inherited ophthalmology and genetic screening services. She evaluated services aimed at decreasing the risk of inherited disorders amongst communities with high levels consanguineous partnerships in the UK. Other key interests were the mainstreaming of genomics into clinical practice and the ethical implementation of genomic technologies into health services.
Corinna has also worked on primary health care policy development in the UK, health promotion in inner city Manchester and developed materials on mental health risk assessment. She has an undergraduate degree in psychology and postgraduate qualifications in health promotion and health education and in management.
Corinna has a long standing interest in Africa and taught in Kenya in a secondary school.
Email: ca392@cam.ac.uk
More info -> MUII website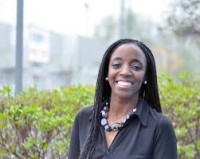 Hawa Sydique - Coordinator for the WT-CCGHR
Hawa is a coordinator at the Wellcome Trust-Cambridge Centre for Global Health Research (WT-CCGHR), which is the Centre supporting Cambridge-Africa's core global health interactions with African partners.
She is a Women's Economic Empowerment Specialist with extensive International Development experience in girls' education and women's economic empowerment in sub-Saharan Africa. Her experience includes the management of multi-million dollar projects in programmes such as Health, Leadership and Enterprise, Financial Literacy and Life Skills. She also advises international NGO's on strategy. Her passion lies in fighting against poverty with education, strengthening poor communities, unlocking opportunities for women and driving for sustainable change. Her diverse work experience started in training and development, she was Head of Enterprising Women, helping women to create and grow businesses internationally and spent many years at Goldman Sachs International. Hawa holds an MBA from Imperial College Business School, London, and a Computer Science BSc