Cambridge-Africa Core Team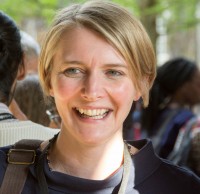 Dr Caroline Trotter - Academic Director
Caroline was appointed Academic Director for Cambridge-Africa in October 2018, succeeding Professor David Dunne (the founding Director in 2008). She is a Principal Research Associate in Epidemiology at the University of Cambridge and an honorary epidemiologist at Public Health England. Her research examines the potential and actual impact of immunisation using a range of methods from classic epidemiology to mathematical modelling and health economics. Her work has been used to inform national and (as a consultant to the World Health Organisation) international vaccine policy. Much of Caroline's research is focussed on meningococcal disease and carriage in the UK and Africa, working with African partners. She has been involved in a range of projects in the African meningitis belt, both to quantify the impact of MenAfriVac (an affordable group A meningococcal conjugate vaccine), and to investigate both short (epidemic response) and long-term (preventive vaccination) options for the control of epidemic meningitis. She also has current projects on the impact of vaccination against group B streptococcus, norovirus and rabies.
In addition to Directing Cambridge-Africa, Caroline is a member of the Steering Committee of the Wellcome Trust-Cambridge Centre for Global Health Research at the University of Cambridge, which has a core focus on Africa. She is also a fellow of Hughes Hall in Cambridge. Read more about Caroline's vaccine work at http://www.iph.cam.ac.uk/public-health-policy/case-studies/shaping-vaccination-guidelines.
Email: clt56@cam.ac.uk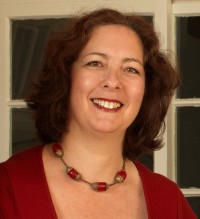 Corinna coordinates the Cambridge aspects of the MUII-plus and THRiVE-2 programmes. These programmes develop partnerships between East African Academic institutions and the University of Cambridge to strengthen research capacity. Corinna joined the Cambridge-Africa Programme in August 2016.
Prior to joining the Cambridge-Africa Programme, she worked on a wide variety of projects at the PHG (Population Health and Genomics) Foundation over the past 10 years. These projects included developing a public health needs assessment toolkit to develop services in relation to congenital disorders focusing on low and middle income countries; assessing services for inherited cardiac conditions and making recommendations for improved service development; she undertook similar work on inherited ophthalmology and genetic screening services. She evaluated services aimed at decreasing the risk of inherited disorders amongst communities with high levels consanguineous partnerships in the UK. Other key interests were the mainstreaming of genomics into clinical practice and the ethical implementation of genomic technologies into health services.
Corinna has also worked on primary health care policy development in the UK, health promotion in inner city Manchester and developed materials on mental health risk assessment. She has an undergraduate degree in psychology and postgraduate qualifications in health promotion and health education and in management.
Corinna has a long standing interest in Africa and taught in Kenya in a secondary school.
Email: ca392@cam.ac.uk
More info -> MUII website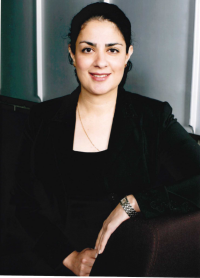 Parinaz Hariri - Cambridge _ Africa ALBORADA Research Fund Administrator
Parinaz obtained a Master's degree (MBA, in International Management) from Royal Holloway University, the University of London. She started working for the University of Cambridge in 2014 and has worked with a large number of departments and faculties especially within the School of Biological Sciences.
She has extensive administration experience in many different fields such as HR, Student Administration, Programme Administration and Grants Administration. She joined the Cambridge-Africa programme in January 2019 to help with the ALBORADA Research Fund applications, the issuing of Award Letters, grant related queries and to support the management of the Cambridge-Africa website.
Email: ph462@cam.ac.uk