Research Management
In order for CAPREx to achieve its overall aim of capacity-building for sustainable excellence in research at African partner universities, there was a need to focus on research management and administration (in addition to academic fellowships).
Therefore, CAPREx (2013-16) supported research personnel to visit Cambridge each year, to undergo training in research management and administration processes. The training was designed and conducted by staff at the University of Cambridge's Research Operations Office and in the final year included Universities in South Africa.
The contributions of CAPREx (2013-16) to Research Management and Administration have been critical and they underpin all the advances in institutional research and academic career development made by the CAPREx partnership so far.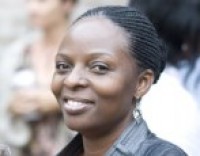 Research Management Fellows
Meet our Year 1 & 2 Research Management Fellows. Previously, the Programme offered research management fellowships. African research managers or administrators were able to visit the Research Operations Office in Cambridge for training and skills development.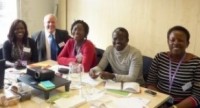 Research Management Training in Cambridge
Year 1 (2013-14)
The Year 1 (2013-14) CAPREx Research Management Fellows attended a two-week training programme held at the University of Cambridge, from 16th to 28th September 2013. Members of staff of the Research Operations Office, Development Office, Clinical Schools, Cambridge Enterprise, were all involved in delivering the programme. Fellows cited the following as some of the skills they had improved during their time in Cambridge - database management, time management via outlook, pre- and post-award management of research grants, improved use of excel software, communication and reporting for grants and costing a grant.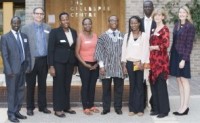 Research Management Training in Cambridge
Year 2 (2014-15)
The Year 2 (2014-15) CAPREx Research Management Fellows attended the training programme at the University of Cambridge, from 9th to 17th September 2014. This was an intensive and multi-faceted programme, covering theory, role-play of liaising with clients and negotiating contracts, and participating in one of a series of Cambridge research administrator meetings. The impact of the training has been able to reach broadly beyond CAPREx, as Mrs Harriet Nambooze attended as a representative from both Makerere University and the THRiVE initiative. Members of staff of the Research Operations Office and Department of Material Sciences and Metallurgy were all involved in delivering the programme. 
Research Management Training in Africa
Year 3 (2015-16)
CAPREx funds in Year 3 were used for South-South research management training and network development. Five research managemers from the University of Ghana visited the University of Pretoria, South Africa to shadow and undertake training in post-award services in grants management, administration of European Union funding, intellectual property and technology transfer and audits. Three research managers from Makerere attended training at the Capacity Africa Training Institute, Nairobi, Kenya and which also included participants from Ethiopia, Kenya, Malawi, Zambia and Mali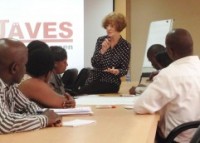 Training Workshops in Africa
In May 2014 Debbie West-Lewis and Michael Dinig, both from the Cambridge Research Operations Office, held two workshops, one at Makerere University and the University of Ghana. Each workshop was three-days in duration. The workshop programme was split into segments covering topics such as contracts, costing a project, funder terms & conditions and using microsoft excel & outlook), which were identified with input from the Year 1 Research Management Fellow.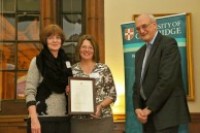 Achievements
The University of Ghana has reported improved organisation of work and better delivery of research support services through their Research Development Officers (many of whom were recruited at the start of CAPREx), inter-linked with the central Office for Research, Innovation and Development. There has also been interest shown by other universities in Ghana and the West African region to learn about research management practices from UG. This University can therefore play an important role in offering such training and capacity building activities in West Africa, greatly expanding the impact. Makerere has reported a better understanding of the critical role of research management, and the nature of structures and procedures required to be effective, was well appreciated by bursars at Mak. This has resulted in a revived ambition to form a centralised research management structure at Mak, and plans to achieve this are underway.
On 10th December 2013, staff from the University of Cambridge's Research Operations Office received a Unified Administrative Service (UAS) Employee Recognition Award, presented by the Vice Chancellor, in recognition of their valued contribution to CAPREx.