Spotlight on researchers
The MUII Programme was initiated in 2008 to help East Africans pursue a research career in Infection and Immunity, focussing on endemic diseases of the region.
This then lead to the inception of the THRiVE Programme in 2009, which focuses on health-related research training and excellence in East Africa. There are currently three MUII and nine THRiVE PhD and postdoctoral fellows linked to research mentors at the University of Cambridge and the Wellcome Trust Sanger Institute in Hinxton. Examples of the research that these African fellows are conducting (and the impact that this could have on Africa and the world) are provided as case studies below.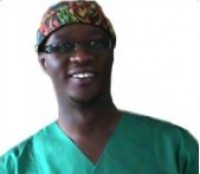 Dr Moses Galukande
4-year PhD Fellowship (THRiVE)
Ugandan Supervisors: Professors Henry Wabinga and Florence Mirembe, both at Makerere University
Cambridge Mentor: Professor Michael Stratton, Wellcome Trust Sanger Institute
Dr Moses Galukande is a qualified surgeon and a lecturer at the Department of Surgery in the School of Medicine, Makerere University College of Health Sciences, Uganda. He was previously the Senior Registrar/Specialist General Surgeon at Mulago Hospital in Kampala, Uganda, and has also completed a fellowship at the College of Surgeons, East, Central & Southern Africa. Dr Galukande has a Bachelor of Medicine and Bachelor of Surgery (MBChB) degree from Makerere University, an M.Med in Surgery, also from Makerere University, as well as an MSc in Health Professions Education from Maastricht University in the Netherlands. He has many publications in international journals and has won several grants as a Principal or Co-investigator. For his THRiVE PhD fellowship, Dr Galukande is researching 'breast cancer among Ugandan women: molecular sub types, delays in diagnosis, risk factors and survival.' Dr Galukande's project is likely to provide the first such research material available from East Africa, and will complement data available within the Sanger group for European women. This novel, comparative research could lead to exciting results in the near future.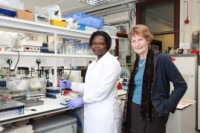 Dr Annettee Nakimuli
2-year Postdoctoral Fellowship (MUII)
Cambridge Mentor Professor Ashley Moffett, Department of Pathology
Dr Annettee Nakimuli studied medicine at Makerere University and a Kulika Trust Scholarship enabled her to obtain a Master of Medicine in Obstetrics and Gynaecology as the leading student of her year. She is a lecturer in the Department of Obstetrics and Gynaecology, with research experience from cervical cancer and pre-eclampsia studies, and a clinical trial on induction of labour. For Annettee's PhD research, she focused on the role of Killer Immunoglobulin-like Receptors (KIR) and trophoblast HLA-C genes in the development of pre-eclampsia - a major cause of maternal death in the Ugandan/African population. This study was supported by a 4-year MUII PhD fellowship, and her molecular genetic studies in Cambridge received supplementary funding from the Centre for Trophoblast Research in Cambridge.
For her postdoctoral research (in collaboration with Professor Ashley Moffett of Cambridge and Professor Alison Elliott of the UVRI and LSHTM), Annettee is researching the common alleles of the KIR 2DL1 gene in case and control studies at Mulago Hospital in Kampala, to determine which ones confer risk of pre-eclampsia to Ugandan women.' Her research collaboration with Cambridge is resulting in several other links between researchers and clinicians in Cambridge (including the Wellcome Trust Sanger Institute), and Makerere University and Mulago Hospital in Kampala, Uganda. Read the March 2016 edition of our maternal and neonatal health newsletter.
View the following video interviews of Dr Annettee Nakimuli and Professor Ashley Moffett, which were recorded for a conference in Cambridge.