23 June 2017Read More
The tool is one of the outcomes of the Bridging Biobanking and Biomedical Research across Europe and...
23 June 2017Read More
The African Access Initiative was launched on 21 June in Seattle in the United States. It brings tog...
The CAMBRIDGE-AFRICA Programme aims to strengthen Africa's own capacity for a sustainable research and mentoring culture, by supporting talented individuals who will make this long-term goal a reality. The Programme emerged in 2008 and covers a range of initiatives across subject areas. Cambridge-Africa is now supporting African researchers working on African priorities in Africa, in partnership with Cambridge researchers. Read more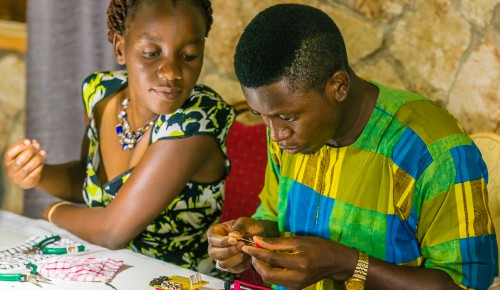 Read more
Cambridge-Africa ALBORADA Research Fund
Mon 26 Jun
10:00 - 11:30 GMT+1 (BST) A Public event at the Overseas Development Institute 203 Blackfriars Road ...
Wed 28 Jun
Organised by the Africa Research Institute