Conferences
Monday 3rd April 2017
Traditional chemical approaches to mosquito control are fast becoming less effective and acceptable. Worryingly, the implementation of effective novel genetic mosquito control strategies requires knowledge in mosquito behaviour, ecology and genetics that is currently very fragmentary. This extraordinary meeting of leading researchers in these fields will delineate strategic integrative research avenues addressing critical bottlenecks in implementing future vector control programmes.
Sunday 9th April 2017
CHINUA ACHEBE INTERNATIONAL CONFERENCE- Chinua Achebe and the convolutions of immortality
May 22-25  2017
Institute of African Studies, University of Nigeria, Nsukka
To participate please send an abstract of not more than 200 words to emeka.nwabueza@unn.edu.ng before 10th April
Thursday 27th April 2017
Centre of African Studies, University of Edinburgh
The huge uptake of affordable smartphones across Africa and improved network access has led to more social media subscribers on the continent than ever before. For many Africans social media has now become a part of everyday life, helping to maintain social ties and to forge new connections.
This workshop calls for papers that address the diverse uses and affects of social media in Africa. We encourage papers that present original empirical research of both a qualitative or quantitative nature. The call is open to researchers of all disciplines and interdisciplinary approaches. We also welcome papers that critically examine the methodological and ethical considerations of social media for data collection and analysis in Africa. This workshop aims to stimulate debates and to create new networks of researchers on social media in Africa.
Interested presenters on topics that address any of the above should submit an abstract of no more than 350 words to M.Dwyer@ed.ac.uk and Thomas.Molony@ed.ac.uk. The deadline for submission is 27th January 2017.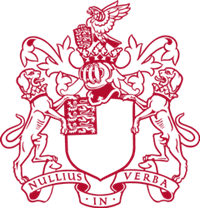 Tuesday 13th June 2017
The conference will bring together leading scientists to showcase the best science from across the Commonwealth, celebrate excellence in science, and provide opportunities for cooperation between researchers in different Commonwealth countries. 
The conference will be attended by approximately 400 scientists from across the Commonwealth, from a range of career stages. To select these delegates, the Royal Society are running three rounds of applications:
PhD students – only nominated PhD students can apply (nominations now closed; we will contact nominated PhD students directly)
Early career scientists
Established scientists
Those scientists who are selected to attend will receive financial support from the Royal Society to cover international travel costs to the conference. Accommodation and conference delegate fees will also be met thanks to the generous financial support of the National Research Foundation, Singapore.
Thursday 29th June 2017
Conference on African Studies: "Urban Africa - Urban Africans: New encounters of the rural and the urban", Basel, 29 June - 1 July 2017
Tuesday 25th July 2017
Across the globe the health of individuals, their communities and the planet is in crisis as key drivers including rising inequity, food insecurity, the burden of chronic diseases and climate change continue unabated. Access to healthcare is subjected to increasing stresses from global economics because of the rising cost of healthcare and ever increasing differences between communities. These interconnected issues are threatening the health and wellbeing of people and communities globally: yet this crisis offers us the opportunity to rethink our understanding of health and healthcare delivery. This symposium is free to attend and will harness learning across the globe to consider the transformations required for a healthy sustainable world. The symposium will include sessions focussed on the transformative shift from sickness to wellness, from products to services, towards innovative and frugal technological solutions that support people and communities, and a new health operating system.
Monday 31st July 2017
National Association of African American Studies - International Research Congress
The National Association of African American Studies will host its International Conference in Durban, South African July 31- August 3, 2017.
Research Categories Category I – Humanities, Social Sciences, Education and Business Abstracts/papers that represent the following disciplines/fields of study will be considered for presentation: religion, fine arts, literature, social sciences, military, history, government, economics, marriage and the family, education, criminal justice, business & other related fields. Category II – Sciences and Exploratory Studies Abstracts/papers that represent the following disciplines/fields of study will be considered for presentation: health sciences, robotics, STEM cell and regenerative biology, fire science, environmental studies, technology, astronomy, applied physics & many other related fields.
ABSTRACTS, NOT TO EXCEED TWO PAGES, WITH TITLE OF PAPER, PRESENTER'S NAME, HOME & INSTITUTION/ORGANIZATION ADDRESS & E-MAIL SHOULD BE FORWARDED BY: February 10, 2017.  SEND ABSTRACTS TO: Lemuel Berry, Jr., Ph.D. Executive Director, NAAAS & Affiliates PO Box 6670 Scarborough, ME 04070-6670 Telephone: 207/856-2500 - Fax: 207/856-2800 Email: naaasconference@naaas.org www.NAAAS.org