Conferences
Saturday 29th April 2017
The Camel Conference
Camel cultures: historical traditions; Present threats, and future prospects,
29th - 30th April
Camel cultures: historical traditions; Present threats, and future prospects, School of Oriental and African Studies, Thornhaugh Street, WC1. Info: ed.emery@soas.ac.uk
Monday 8th May 2017
8-9th May The Royal Society, London, 6-9 Carlton House Terrace, London, SW1Y 5AG
Overview
Scientific discussion meeting organised by Professor Graham Hutchings FRS, Professor Richard Catlow FRS and Professor Nicholas Turner
Society is facing challenges in providing sources of clean energy, water and sustainable resources. Catalysis can provide solutions to these grand challenges and this meeting will address modern developments in catalysis that address these crucial targets. We will bring together scientists and engineers across the breadth of catalysis (heterogeneous, homogeneous and bio) bridging the disciplines of chemistry engineering and biology.
The schedule of talks and organiser and speaker biographies will be available shortly. Recorded audio of the presentations will be available after the meeting has taken place, and meeting papers will be published in a future issue of Philosophical Transactions A.
Attending this event
This meeting is intended for researchers in relevant fields. It is free to attend but there are limited places and advanced registration is essential. An optional lunch can be purchased at time of registration.
Friday 12th May 2017
Language without Borders: Multilingual Communication in Africa and the Diaspora
Language in Africa SIG of the British Association for Applied Linguistics (BAAL)
University of Reading 9.30 a.m  for a 10.00 a.m start - 5.30 p.m
From collaborative interdisciplinary research in Casamance, Prof. Lüpke will explore how borders of various kinds create distinct political, social and linguistic entities and identities, and how these real and ideological borders are transcended. She will comment on language vitality in Africa and present a pilot project for developing inclusive languaging-based methods in the multilingual classroom.
This is a full day, with at least 10 other presentations on topics that range through the translation of English documents into French in Uganda, interpreting in Gambia, issues in multilingual education in Nigeria, Kenya, Cameroon, Rwanda and Malawi (policy, ideology, translanguaging and attitudes), speech rhythms of bilingual children in Setswana, language choices for the Deaf and an endangered Yoruba dialect in Nigeria.
Registration at www.liasig.wordpress.com
£25 for BAAL members, £35 for non-BAAL members and £20 for students. This includes full catering for the day. We will also have an after-event informal supper in Reading for continuing the conversations (pay-your-own so you can decide on your own budget!). 
Tuesday 16th May 2017
12-13 June 2017 Wellcome Genome Campus Conference Centre
Abstract deadline 25th April and Registration deadline 16th May 2017
This meeting will bring together scientists and entrepreneurs who are interested in translating genomics and bioinformatics research into healthcare tools and services.
Advances in genomics and the availability of big data are beginning to transform the healthcare landscape. Bioinformaticians are playing a unique role in this transformation by developing tools that improve data acquisition, curation and interpretation. This meeting will highlight recent advances in the tools and techniques that are facilitating translational research and precision medicine. The programme will discuss how informatics can be used to improve drug discovery and development and to treat disease, and how it is helping to centralise and organise medical knowledge. The conference will also include a workshop on how to start a company, with insights from entrepreneurs who have made the transition from academic-based bioinformatics research to the commercial sector.
The meeting will be relevant for researchers, computational biologists and entrepreneurs (from start-ups and established companies) interested in epidemiology, cancer genomics and precision medicine.
Tuesday 16th May 2017
Diagnostics, drug discovery and development
The event will address the past shortfalls in R&D productivity and drive the development of future paths towards successful gains in the control, treatment or evaluation of NTDs.
ISNTD d3 will bring together experts from within drug discovery and clinical trials to drive the debate and foster new partnerships & alliances leading to tangible outcomes in terms of new therapies to combat these diseases.
ISNTD d3 also aims to accelerate the networking required for the development & distribution of new or improved drugs, vaccines, microbicides and diagnostics against the NTDs by bringing focus onto the phase II and III clinical trials taking place or set to take place potentially in affected countries.
Wednesday 31st May 2017
The University of Ghana, Legon October 12-14, 2017
The African Studies Association of Africa (ASAA) invites you—intellectuals, academics, and practitioners—to collaborate with us to engage in this important undertaking about the global African condition, the quality of life of Africans on the continent and the African Diaspora, and the effects of global socio-politics on Africa and African people around the world. The conference will also provide opportunities to attend pre-conference workshops and view films by award-winning African film makers. Well-respected African keynote speakers are expected and the conference will climax with a banquet presenting the best of West African cuisine and live music.
Wednesday 7th June 2017
St Thomas' Hospital Westminster Bridge Road London SE1 7EH
Hosted by the Department of Twin Research, King's College London and held biannually, The London Microbiome Meeting aims to create a forum to share research and explore the field of the human microbiome by providing a broad overview of both research and methodology. This is an amazing opportunity to develop a microbiome research network between the various research groups and institutions across London and surrounding area undertaking this work. Our sixth meeting will include presentations from a range of microbiome specialists, and also support early-career researchers with presentations from juniour researchers working in microbiomics.
Friday 9th June 2017
Africa and a World in Transition: Development, Governance and the Rule of Law'
9-10 June 2017 at the Cambridge Union.
The conference will bring together speakers, delegates and attendees, representing countries across the continent, in all its diversity. They will be drawn from all walks of life - academia, industry, civil society, politics - making it an invaluable opportunity to discuss and explore the challenges and opportunities facing the continent's 1.2 billion residents in what is undoubtedly a fast changing world.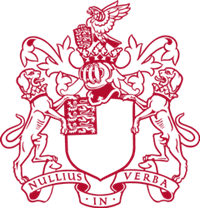 Tuesday 13th June 2017
The conference will bring together leading scientists to showcase the best science from across the Commonwealth, celebrate excellence in science, and provide opportunities for cooperation between researchers in different Commonwealth countries. 
The conference will be attended by approximately 400 scientists from across the Commonwealth, from a range of career stages. To select these delegates, the Royal Society are running three rounds of applications:
PhD students – only nominated PhD students can apply (nominations now closed; we will contact nominated PhD students directly)
Early career scientists
Established scientists
Those scientists who are selected to attend will receive financial support from the Royal Society to cover international travel costs to the conference. Accommodation and conference delegate fees will also be met thanks to the generous financial support of the National Research Foundation, Singapore.
Wednesday 28th June 2017
One day conference Wednesday 28 June, 9.00 - 17.00
For the first time, global goals focus on raising learning in ways that ensures no one is left behind. This focus recognises the central role of teachers in achieving education goals. The event will bring together researchers, policymakers and practitioners concerned with supporting teachers in raising learning outcomes for children from diverse backgrounds within their classrooms. Particular attention will be given to raising learning outcomes for children from poor households, girls, and children with disabilities. The event will learn from research and initiatives over the past two decades to provide lessons for the coming decades in ways that will inform the achievement of the Sustainable Development Goals by 2030. The focus will primarily be on countries in South Asia and sub-Saharan Africa, which are furthest from achieving the goals.
This all-day event will take place at the Faculty of Education, Donald McIntyre Building, 184 Hills Road, Cambridge, CB2 8PQ.
Free registration.
Thursday 29th June 2017
Conference on African Studies: "Urban Africa - Urban Africans: New encounters of the rural and the urban", Basel, 29 June - 1 July 2017
Saturday 1st July 2017
Slavery, Slave Trade and the Making of Mozambique
2nd Annual International Conference of the Oficina de História-Mozambique
Fortaleza de Maputo
October 27-28, 2017
The Oficina de História-Mozambique is organizing its second annual international conference in collaboration with the Harriet Tubman Institute for Research on Africa and its Diasporas, York University; the National Archives of Mozambique; the Center for Research in Social Sciences and Philosophy of the Pedagogy University of Mozambique and the Fortaleza of Maputo. The theme for this year's conference is "Slavery, Slave Trade and the Making of Mozambique". The Oficina de História-Mozambique is an academic research group based in Maputo where national and international researchers aim to contribute to the ongoing research and debates on the history of Mozambique as well as the wider history of Africa and its Diasporas. It is a collaborative and inter-transdisciplinary platform for historical investigation where the annual conference is the meeting space for sharing completed research projects and research in progress.
This year, the conference seeks to bring different perspectives of analysis of all aspects of the institution of slavery in Mozambique from the earliest times to the present. We especially welcome proposals that engage in an interdisciplinary global history perspective on slavery and the trades in enslaved persons in Southeastern Africa, that utilize special research collections available at international institutions or in private family archives and explicitly engage issues of slavery, slave trade, resistance, abolition, and their legacies in Mozambique.
The deadline for submitting individual papers, thematic panels, workshops and roundtable proposals is July 1st, 2017. Proposals must include the following information: Name(s) of presenter(s); Name of organization(s); Email address(es); Paper Title; and Summary/Abstract (250 words max.) Presentations may be in Portuguese or in English.
Submit your proposal via email to ohmoz2017@gmail.com with the subjet line: "Slavery, Slave Trade and the Making of Mozambique". Information about the conference registration fees for participants submitting proposals as well those just attending will be announced shortly. In the meantime, expressions of interest and enquiries can be sent to ohmoz2017@gmail.com.
Monday 17th July 2017
July 17-21, 2017 Robinson College, University of Cambridge, UK
Recent advances in DNA synthesis have increased our ability to build biological systems. Synthetic Biology aims at streamlining the design and synthesis of robust and predictable biological systems using engineering design principles. Designing biological systems requires a deep understanding of how genes and proteins are organized and interact in living cells: Systems Biology aims at elucidating the cellular organization at gene, protein and network level using computational and biochemical methods.
The Synthetic and Systems Biology Summer School (SSBSS) is a full-immersion five-day residential summer school at the Robinson College, University of Cambridge, UK on cutting-edge advances in systems and synthetic biology with lectures delivered by world-renowned experts. The school provides a stimulating environment for students (from Master students to PhD students), Post-Docs, early career researches, academics and industry leaders. Participants will also have the chance to present their results, and to interact with their peers, in a friendly and constructive environment.
Organization by Cambridge Systems Biology Centre - University of Cambridge, UK.
Monday 24th July 2017
July 24 & 25 July 2017 Churchill College, Cambrige, UK
This is a two day meeting to bring together international researchers with an interest in tackling emerging viruses that affect all species, whether human, pet, production or wild. This will allow cross-fertilisation of ideas and common trends to be identified, as well as discussion of methodologies and prospects going forward.
Proposed Sessions:
Gastrointestinal Infections
Respiratory Infections
Systemic Infections
Drivers of Emerging Infections
Registration includes coffee, tea, lunches and dinners.
There will be a conference dinner on Tues 25th July.
Registration fees: Discounted until 14th April 2017 - £250, After 14th April until 14th July 2017 - £300 Accommodation is additional 
Tuesday 25th July 2017
Across the globe the health of individuals, their communities and the planet is in crisis as key drivers including rising inequity, food insecurity, the burden of chronic diseases and climate change continue unabated. Access to healthcare is subjected to increasing stresses from global economics because of the rising cost of healthcare and ever increasing differences between communities. These interconnected issues are threatening the health and wellbeing of people and communities globally: yet this crisis offers us the opportunity to rethink our understanding of health and healthcare delivery. This symposium is free to attend and will harness learning across the globe to consider the transformations required for a healthy sustainable world. The symposium will include sessions focussed on the transformative shift from sickness to wellness, from products to services, towards innovative and frugal technological solutions that support people and communities, and a new health operating system.
Monday 31st July 2017
National Association of African American Studies - International Research Congress
The National Association of African American Studies will host its International Conference in Durban, South African July 31- August 3, 2017.
Research Categories Category I – Humanities, Social Sciences, Education and Business Abstracts/papers that represent the following disciplines/fields of study will be considered for presentation: religion, fine arts, literature, social sciences, military, history, government, economics, marriage and the family, education, criminal justice, business & other related fields. Category II – Sciences and Exploratory Studies Abstracts/papers that represent the following disciplines/fields of study will be considered for presentation: health sciences, robotics, STEM cell and regenerative biology, fire science, environmental studies, technology, astronomy, applied physics & many other related fields.
ABSTRACTS, NOT TO EXCEED TWO PAGES, WITH TITLE OF PAPER, PRESENTER'S NAME, HOME & INSTITUTION/ORGANIZATION ADDRESS & E-MAIL SHOULD BE FORWARDED BY: February 10, 2017.  SEND ABSTRACTS TO: Lemuel Berry, Jr., Ph.D. Executive Director, NAAAS & Affiliates PO Box 6670 Scarborough, ME 04070-6670 Telephone: 207/856-2500 - Fax: 207/856-2800 Email: naaasconference@naaas.org www.NAAAS.org