Cambridge-Africa Core Team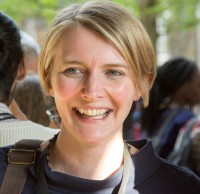 Dr Caroline Trotter
Academic Director
Caroline was appointed Academic Director for Cambridge-Africa in October 2018, succeeding Professor David Dunne (the founding Director in 2008). She is a Principal Research Associate in Epidemiology at the University of Cambridge and an honorary epidemiologist at Public Health England. Her research examines the potential and actual impact of immunisation using a range of methods from classic epidemiology to mathematical modelling and health economics. Her work has been used to inform national and (as a consultant to the World Health Organisation) international vaccine policy. Much of Caroline's research is focussed on meningococcal disease and carriage in the UK and Africa, working with African partners, including the African Meningococcal Carriage Consortium (MenAfriCar). She has been involved in a range of projects in the African meningitis belt, both to quantify the impact of MenAfriVac (an affordable group A meningococcal conjugate vaccine), and to investigate both short (epidemic response) and long-term (preventive vaccination) options for the control of epidemic meningitis. She also has current projects on the impact of vaccination against group B streptococcus and rabies. She is also a fellow of Hughes Hall in Cambridge. Read more about Caroline's vaccine work at http://www.iph.cam.ac.uk/public-health-policy/case-studies/shaping-vaccination-guidelines.
Email: clt56@cam.ac.uk Tel: +44 (0) 1223 765631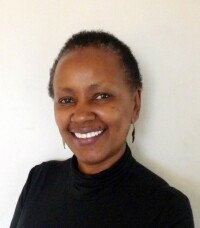 Dr Tabitha Mwangi
Cambridge-Africa Programme Manager
Tabitha Wanja Mwangi joined the Cambridge-Africa team as Programme Manager in January 2021. Prior to that she was senior lecturer in Public Health at Anglia Ruskin University, UK (2017 – 2020) and Pwani University in Kilifi, Kenya (2013-2015) were she taught both undergraduate and post-graduate students.
Tabitha started her higher education at the University of Nairobi in Kenya, earning a Bachelor's in Veterinary Medicine and MSc in Veterinary Epidemiology. She worked as a research scientist for 10 years at the Kenya Medical Research Institute -Wellcome Trust Research Program in Kilifi where she completed her PhD in malaria epidemiology and published in several peer-reviewed academic journals (https://scholar.google.co.uk/citations?user=RBoptDMAAAAJ&hl=en).
Tabitha is actively involved in communicating science for public consumption. She has published feature articles on health research for national newspapers in Kenya and 'The Conversation. She has a health blog (http://healthkenya.co.ke/) and is a regular guest on the BBC World Service HealthCheck program discussing research from the African continent.
Email:twm39@cam.ac.uk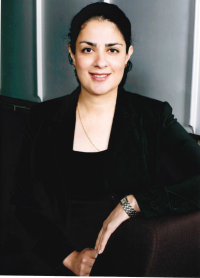 Parinaz Hariri
Cambridge-Africa ALBORADA Research Fund Coordinator
Parinaz obtained a Master's degree (MBA, in International Management) from Royal Holloway University, the University of London. She started working for the University of Cambridge in 2014 and has worked with a large number of departments and faculties especially within the School of Biological Sciences.
She has extensive administration experience in many different fields such as HR, Student Administration, Programme Administration and Grants Administration. She joined the Cambridge-Africa programme in January 2019 to coordinate the Cambridge-Africa ALBORADA Research Fund.
Email: ph462@cam.ac.uk