Cambridge-Africa Core Team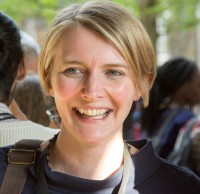 Dr Caroline Trotter - Academic Director
Caroline was appointed Academic Director for Cambridge-Africa in October 2018, succeeding Professor David Dunne (the founding Director in 2008). She is a Principal Research Associate in Epidemiology at the University of Cambridge and an honorary epidemiologist at Public Health England. Her research examines the potential and actual impact of immunisation using a range of methods from classic epidemiology to mathematical modelling and health economics. Her work has been used to inform national and (as a consultant to the World Health Organisation) international vaccine policy. Much of Caroline's research is focussed on meningococcal disease and carriage in the UK and Africa, working with African partners, including the African Meningococcal Carriage Consortium (MenAfriCar). She has been involved in a range of projects in the African meningitis belt, both to quantify the impact of MenAfriVac (an affordable group A meningococcal conjugate vaccine), and to investigate both short (epidemic response) and long-term (preventive vaccination) options for the control of epidemic meningitis. She also has current projects on the impact of vaccination against group B streptococcus and rabies. She is also a fellow of Hughes Hall in Cambridge. Read more about Caroline's vaccine work at http://www.iph.cam.ac.uk/public-health-policy/case-studies/shaping-vaccination-guidelines.
Email: clt56@cam.ac.uk  Tel: +44 (0) 1223 765631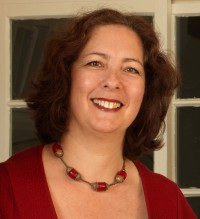 Corinna coordinates the Cambridge aspects of the MUII-plus and THRiVE-2 programmes. These programmes develop partnerships between East African Academic institutions and the University of Cambridge to strengthen research capacity. Corinna joined the Cambridge-Africa Programme in August 2016.
Prior to joining the Cambridge-Africa Programme, she worked on a wide variety of projects at the PHG (Population Health and Genomics) Foundation over the past 10 years. These projects included developing a public health needs assessment toolkit to develop services in relation to congenital disorders focusing on low and middle income countries; assessing services for inherited cardiac conditions and making recommendations for improved service development; she undertook similar work on inherited ophthalmology and genetic screening services. She evaluated services aimed at decreasing the risk of inherited disorders amongst communities with high levels consanguineous partnerships in the UK. Other key interests were the mainstreaming of genomics into clinical practice and the ethical implementation of genomic technologies into health services.
Corinna has also worked on primary health care policy development in the UK, health promotion in inner city Manchester and developed materials on mental health risk assessment. She has an undergraduate degree in psychology and postgraduate qualifications in health promotion and health education and in management.
Corinna has a long standing interest in Africa and taught in Kenya in a secondary school.
Email: ca392@cam.ac.uk
More info -> MUII website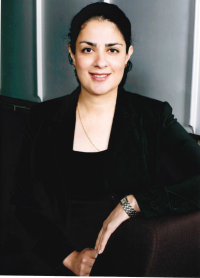 Parinaz Hariri - Cambridge - Africa ALBORADA Research Fund Coordinator
Parinaz obtained a Master's degree (MBA, in International Management) from Royal Holloway University, the University of London. She started working for the University of Cambridge in 2014 and has worked with a large number of departments and faculties especially within the School of Biological Sciences.
She has extensive administration experience in many different fields such as HR, Student Administration, Programme Administration and Grants Administration. She joined the Cambridge-Africa programme in January 2019 to coordinate the Cambridge-Africa ALBORADA Research Fund.
Email: ph462@cam.ac.uk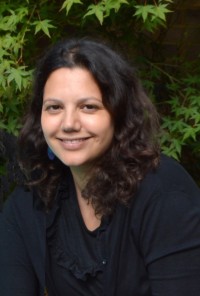 Polly Basak - Uganda Cancer Institute (UCI)-Cambridge Coordinator
Polly joined the team in March 2020 as the Project Coordinator on the Uganda Cancer Institute (UCI)-Cambridge Collaboration. She has a background in global health and has previously worked within Cambridge University, UCL, St Georges London, University of Hertfordshire and Brighton and Sussex Medical School.
Following a masters degree from the University of Oxford, Polly has worked on several international research projects as either a researcher or project manager. These include child health in a Palestinian refugee camp, podoconiosis in Ethiopia, refugee health in South Asia, pandemic influenza across Europe and NCDs in the Eastern Mediterranean and North Africa.
Polly was a professional blogger for over five years and has extensive experience in website development, social media management, network building and health communications. She is particularly interested in global health collaborations with low and middle-income countries.
Email: pab92@cam.ac.uk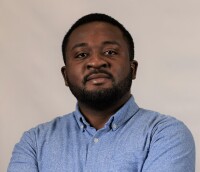 Damilola Adebayo
Damilola Adebayo joined the Cambridge-Africa team in July 2020 (on a short-term basis) to evaluate the Cambridge-Africa scholarship scheme in the light of the experiences of current scholars.
Damilola successfully defended his PhD dissertation in June 2020. His PhD research is a socioeconomic history of the evolution and impact of electricity in Nigeria from the 1890s to the 1970s. The research investigated the changing socio-political and economic contexts of electrification since the late nineteenth century and how the electricity industry was progressively organised in response to these contexts; as well as, the key players and their motives. The research also critically reviewed the impact of electricity on Nigerian society, namely the sociocultural (influence of electricity supply on the lives of Southern Nigeria viewed through the prism of 'modernity'); and the economic (potential and real linkage effects of electricity on factors of production and other sectors of the economy).
Before coming to Cambridge, Damilola obtained an MA in International History at the Graduate Institute, Geneva Switzerland, and a BA in History at the University of Ibadan, Nigeria.