Cambridge-Africa Scholars 2019-20
Cambridge-Africa Scholarships are awarded to outstanding applicants from sub-Saharan Africa to pursue full-time postgraduate degrees in any subject available at the University of Cambridge. These scholarships (five a year for five years) are funded by the University of Cambridge and the Cambridge Trust. Read about the fifth cohort of scholars for the 2019-20 academic year, below.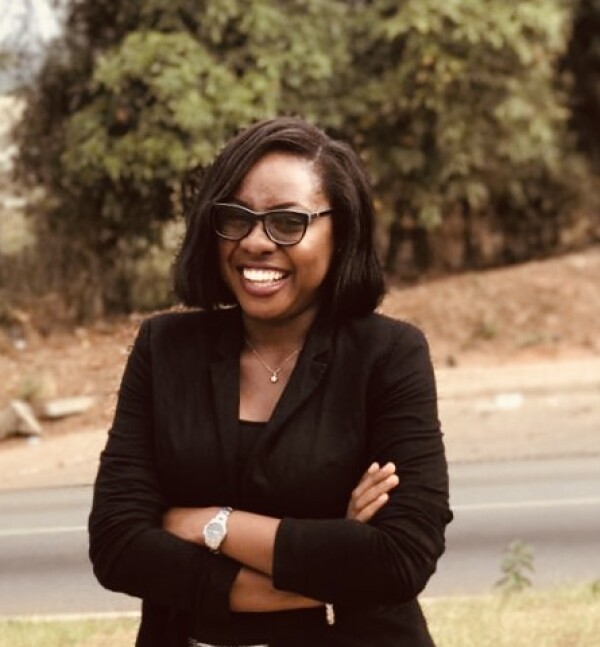 Miss Peace Adesina Oluwatomi
Chemical Engineering
Peace (a Nigerian) holds a First Class Bachelors of Science degree in Chemical Engineering from Kwame Nkrumah University of Science and Technology (KNUST), Ghana, which she notes as being one of Africa's finest universities. She graduated top of her Chemical Engineering Cohort (2017/2018) and in recognition of her academic performance, she received several awards and recognitions including admission into the Provost's list of excellent students. She was also the Class Representative of her Cohort.
In her third year of undergraduate studies, she coordinated a research project geared towards using microbial species to clean up a cyanide polluted river. She also gained practical experience through internships at prestigious Ghanaian organisations such as the Council of Scientific and Industrial Research (CSIR-WRI) where she worked as a Quality Assurance Analyst and at Tema Oil Refinery (TOR) where she worked as a Process Engineer. Observing the practical applications of both her research and the theoretical concepts learned in the classroom, she began to appreciate the potential of Chemical Engineering to make the world a better place especially in the area of facilitating the long-term sustainability of global energy systems.
With this motivation, she decided to further her studies and gained admission to the University of Cambridge to study for an MPhil in Advanced Chemical Engineering. Her MPhil research project was centred on computationally modelling an industrial fluidized bed reactor for the CO2 methanation process, a promising downstream technology which contributes to tangible ways of reducing carbon emissions by converting of CO2 into methane - a major component of natural gas.
For her Doctoral studies, she will be exploring the electrochemical reduction of CO2 to ethylene, a propitious technology for large scale chemical energy storage. Her research will focus on the engineering of the overall process while also considering the optimisation of multiple functionalities such as the electrochemical cell and the separation system. She will also work towards developing new experimental concepts for a hybrid reaction-separation system.
PhD Supervisor: Professor Alexei Lapkin
College: Selwyn College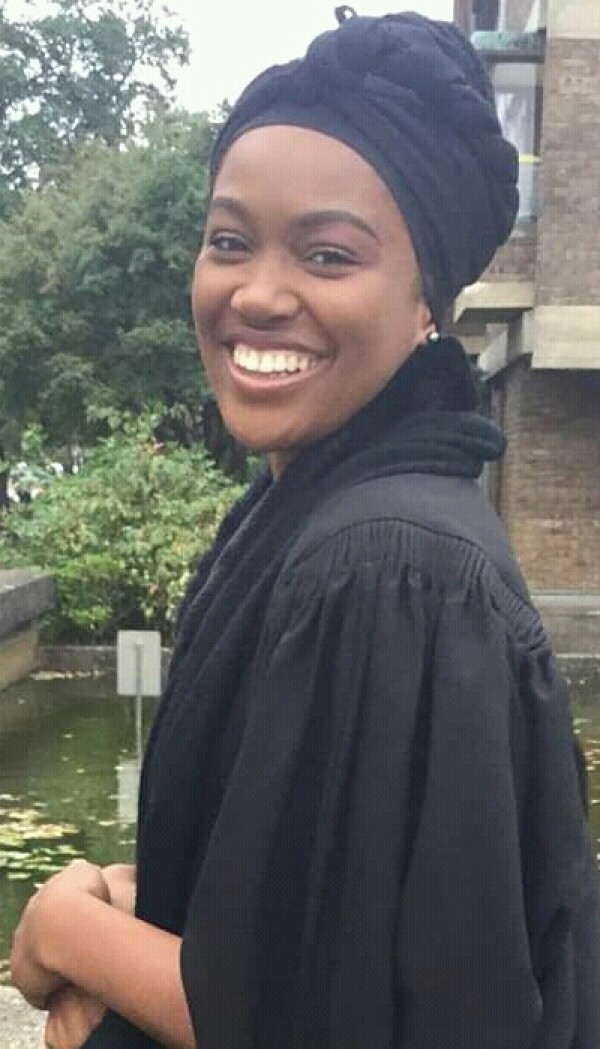 Ms Lyn Joanne-Victoire KOUADIO
Politics & International Studies
Lyn Joanne-Victoire Kouadio (an Ivorian with ancestry in present-day Côte d'Ivoire, Ghana and Benin) obtained a BA in Political Studies from the Kwame Nkrumah University of Science and Technology (KNUST). She then went on to pursue graduate studies at the University of Cambridge. At Cambridge, she studied towards an MPhil in African Studies on one of the first two Philomathia MPhil scholarships and as one of the first three Philomathia Africa Scholars. Her MPhil research focused on the International Criminal Court's intervention in Côte d'Ivoire and interrogated the dominant, and largely unchallenged, discourse on the politics of belonging which, she argued, premised and legitimated the ICC's intervention narrative.
Prior to commencing her studies at Cambridge, she worked with the Private Partnerships unit at UNICEF (in Abidjan) on child protection issues related to the cocoa and the illegal mining sectors (in Côte d'Ivoire).
Building on her MPhil research, her PhD research will explore the politics of conflict definition and Transitional Justice in Côte d'Ivoire. Her research will interrogate epistemologies of conflict, Transitional Justice, and pose questions about state-building and nationhood.She is grateful for this scholarship, and humbled to have been selected as a Cambridge Africa Scholar.
Lyn looks forward to engaging in exciting, insightful, and relevant research for her country, and for her sub-region. Her wider research interests lie in questions of decolonisation and knowledge production, history writing, ontological security, conflict narratives and international justice interventions. Beyond the PhD, she is keenly interested in researching education policy in West and in Francophone Africa.
PhD Supervisor: Dr Adam Branch
College: Trinity Hall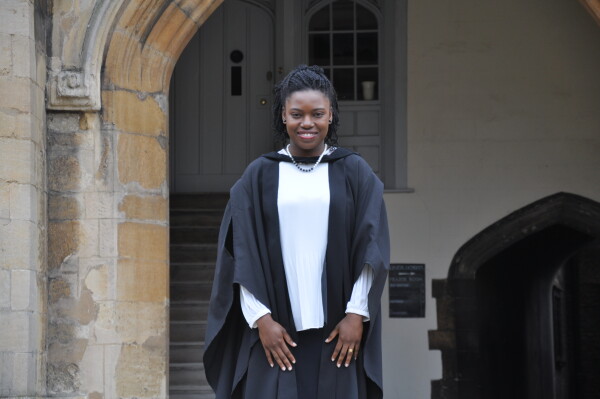 Ms Iyeyinka AnuOluwahan Omigbodun
Department of Sociology
Iyeyinka Omigbodun hails from Ibadan, Nigeria. She obtained her BA in Social Anthropology and African Studies with a citation in French from Harvard University, graduating Phi Beta Kappa in 2016. She then went on to obtain her MPhil in Political and Economic Sociology from the University of Cambridge in 2019.
After obtaining her bachelor's degree, Iyeyinka received a traveling fellowship for her outstanding academic achievement to spend a year in the Caribbean island of Guadeloupe where she worked with an organization that teaches children the English Language, writing children's books on the history and culture of Guadeloupe. Passionate about human capital development, Iyeyinka then went on to teach mathematics in a public secondary school in Nigeria during her National Youth Service Corps between 2017 and 2018. She has also been involved in setting up community libraries in low-income communities in Ibadan and founded a pro-bono summer school, Alagbagba Summer School, for less-privileged children.
As a Cambridge-Africa scholar, Iyeyinka will be building on her research interests in the economic development of Africa. Her undergraduate dissertation focused on good governance in Nigeria and was an ethnographic exploration of the SERVICOM reform instituted to improve service delivery in government agencies. Her MPhil dissertation was an exploration of the job quality of self-employed youth in Ibadan. Her PhD research builds on this to look at the relationship between social capital, job quality and innovation among self-employed youth in Nigeria.
PhD Supervisor: Dr Brendan Burchell
College: Trinity College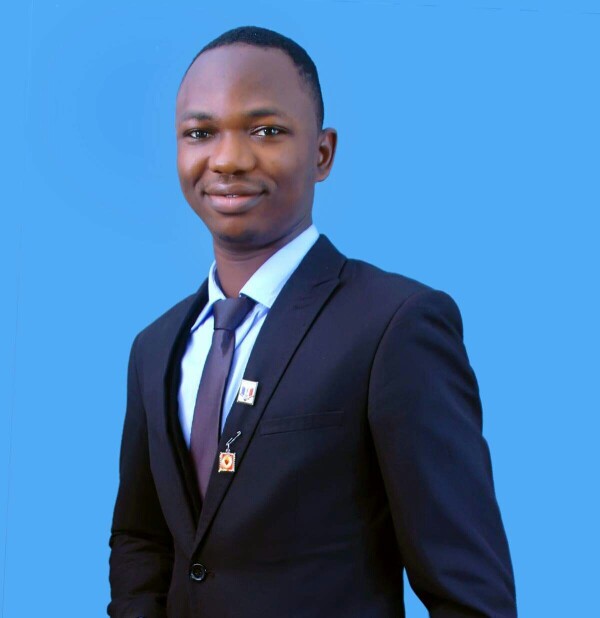 Mr Tochukwu Nweze
Cognition and Brain Sciences Unit
Tochukwu's first degree was in Psychology (2014) from Nnamdi Azikwe University, Awka, Nigeria where he emerged as the best graduated student with first class honours. He was posted to Ladoke Akintola University of Technology, Ogbomoso, Nigeria for the one-year compulsory National Youth Service where he worked as an e-tutor and facilitator in the newly established Open and Distance learning department from 2015-2016. At the completion of the national service, he secured the prestigious commonwealth scholarship to study Neuroimaging at the Institute of Psychiatry, Psychology and Neuroscience, King's College London.
At King's, under the tutelage of Prof Mital Mehta and Dr Dennis Golm, Tochukwu investigated the neural and cognitive processes of adults who endured early life deprivation using the large sample cohorts of English and Romanian adoptees. Upon return to Nigeria in 2017, he has been teaching as a full-time lecturer in the Department of Psychology, University of Nigeria, Nsukka, where he is leading a growing area of research into the cognitive functioning of various clinical populations, including drug users, those who gamble and deprived groups.
Under the supervisorship of Dr Rogier Kievit, Tochukwu's doctoral project will build on his previous research works to explore the neural and cognitive developmental trajectories of individuals exposed to early psychosocial risks. Emphasis will be placed on maturation timecourse and potential adverse development in risk-exposed individuals as well the identification of factors that may make some individuals flourish in the midst of adversity. At the end of his programme in Cambridge, he hopes to translate these findings to influence public polices in Nigeria.
Tochukwu wishes to thank Cambridge Africa Scholarship, Cambridge Trust and the entire CBU unit for this privilege and hopes to make the best use of it towards his further development. He also appreciates his previous teachers and supervisors who have contributed thus far to his accomplishments.
PhD Supervisor: Dr Rogier Kievit
College: St Edmund's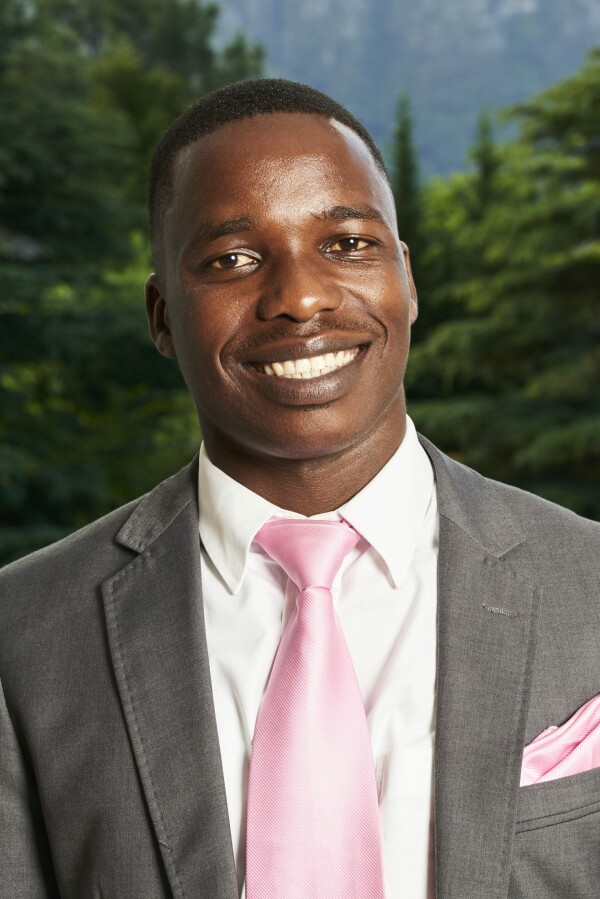 Mr Edward Murambwa
Department of Politics and International Studies
Born in Zimbabwe, Edward holds a Diploma in Administration from the London Chamber of Commerce International. In 2017, he graduated with a BA in Philosophy from St Joseph's Theological Institute, Cedara (Summa Cum Laude).

Edward also holds a BA (Hons) in Philosophy from the University of KwaZulu Natal (Cum Laude). During his Honours studies, the title of his research project was entitled: "Homosexuality in a tight-culturalist Zimbabwe: A response to Munamato Chemhuru." This paper investigated the arguments against the legality of homosexuality from a philosophical perspective. After being awarded the prestigious Mandela Rhodes Scholarship, Edward moved to the University of the Witwatersrand, Johannesburg to pursue a Master of Arts by Coursework and Research Report in the field of Political Studies. For his MA degree, Edward graduated with a distinction. Edward was also selected to attend the APTA Political Theory summer school hosted in 2018 by the University of Fort Hare. The purpose of this summer school is to provide high-level training for young aspiring political theorists.

Edward is really grateful to the Mandela Rhodes Foundation for their support during his Masters at the University of the Witwatersrand, Johannesburg. Even more, he is grateful for this scholarship from the Cambridge Trust. As a Cambridge Africa and Clutton-Brock scholar, his PhD research will focus on the impact of targeted sanctions on popular sovereignty in Zimbabwe.

Oh, lest I forget, put me in the kitchen and I will show you my other non-academic side.
PhD Supervisor: Professor Lawrence Hamilton
College: Magdalene College