Cambridge-Africa Scholars 2020-21
Cambridge-Africa Scholarships are awarded to outstanding applicants from sub-Saharan Africa to pursue full-time postgraduate degrees in any subject available at the University of Cambridge. These scholarships (five a year for seven years) are funded by the University of Cambridge and the Cambridge Trust. Read about the sixth cohort of scholars for the 2020-21 academic year, below.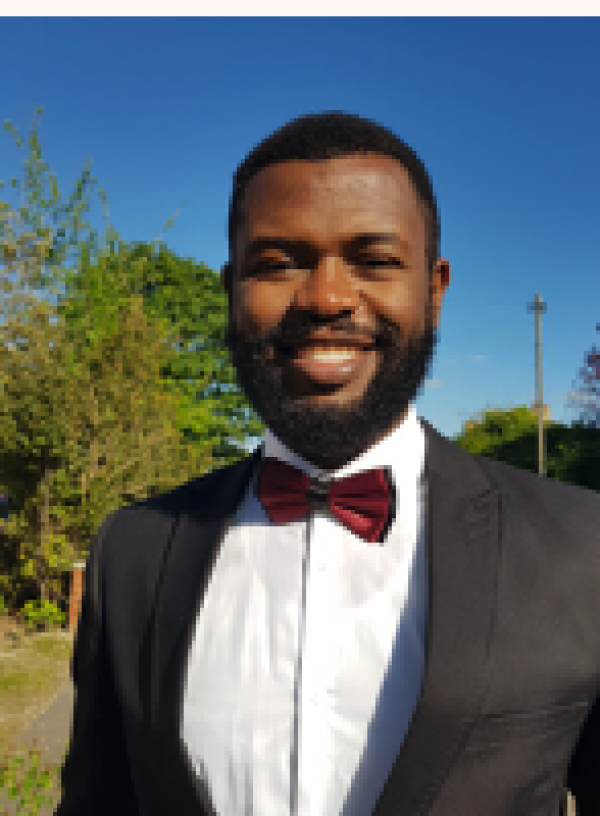 Dr Ernest Tochukwu Aguinam
Department of Veterinary Medicine
Ernest Tochukwu Aguinam is from Anambra state, South-East Nigeria. He holds a Doctor of Veterinary Medicine degree (2012) from the University of Maiduguri where he graduated with 10 distinctions out of 11 veterinary subject areas. He went on to work with the Ministry of Agriculture and Natural Resources, Akwa Ibom state, Nigeria as a veterinary clinician and abattoir inspector. In 2014, after gaining some practice experience, Ernest established Elyte Consult Veterinary Ltd, a veterinary clinic and store which continues to serve the veterinary needs of local livestock farms and pet owners.
Ernest desires to broaden his knowledge and research skills and to positively impact a greater population through research and discoveries. He completed a research-based MPhil in Veterinary Science degree (2018-2019) at the Laboratory of Viral Zoonotics, Department of Veterinary Medicine, University of Cambridge, co-sponsored by the Commonwealth Scholarship Commission and the Cambridge Trust. In this study, he applied a model of stem cell-derived, laboratory grown mini intestines called enteroids in the study of norovirus gastroenteritis and immune responses. For his PhD, he will investigate protective immune responses to Lassa virus infection, a serious haemorrhagic fever endemic to West Africa. He aims to identify correlates of protection from the disease and to develop a model for the testing of cross protection against the different strains of the virus discovered so far.
Outside research and academics, Ernest is also interested in public health campaigns. In 2013, he co-organised a free anti-rabies vaccination programme for dogs in a rural area in Akwa Ibom state, Nigeria. He was also involved in the WHO-sponsored Polio eradication re-validation exercise of 2017 in Nigeria, where he worked as an independent monitor. Ernest is immensely grateful for this scholarship and looks forward to a rewarding PhD experience.
Supervisor: Prof. Jonathan Luke Heeney
College: Hughes Hall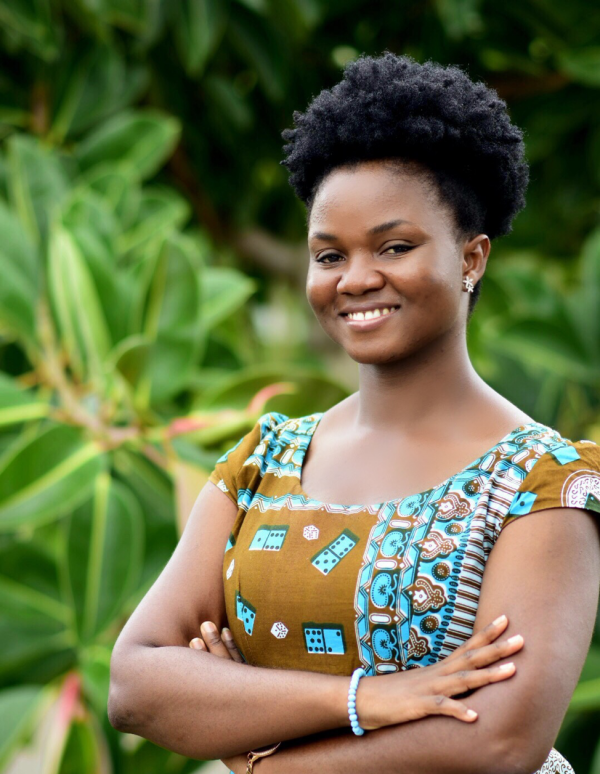 Miss Priscilla Sena Bretuo
Department of Education
Priscilla is a Ghanaian with an MSc in Development Studies from the London School of Economics (LSE) and a BA in Political Studies from the Kwame Nkrumah University of Science and Technology. A scholar of the LSE Programme for African Leadership (PfAL), she is passionate about education, social innovation and development in Africa. Her research interests span the areas of education reform and policy, education and development; poverty and inequality; decolonisation and knowledge production; the political economy of development in Africa.
She has work experience in both academia and industry. Prior to her doctoral studies, she worked with the African Leadership University as an Associate Lecturer in Social Sciences where, using a student-centred and active learning approach, she taught a combination of courses in Sociology, Criminology and Political Science. She has also worked previously in administration, publishing and project management. She is a member of the Human Development and Capabilities Association and a writer and editor for Future Africa Forum, a think-tank focused on innovation, development and policy in Africa. Priscilla loves reading, writing, teaching, music, art and travelling.
Her doctoral project at Cambridge will explore non-formal alternatives to general education for out-of-school-children and rural/marginalised populations known as Complementary Basic Education (CBE). Though CBE is in proliferation in developing countries, there is a paucity of robust, systematic and critical research evidence to support major policy and investment decisions. Whether they are a suitable alternative to formal education for out-of-school-children and marginalised populations, and if they can be a useful innovation for meeting Education For All and SDG 4 in developing countries will be the focus of her study.
PhD Supervisor: Professor Pauline Rose
College: Queens College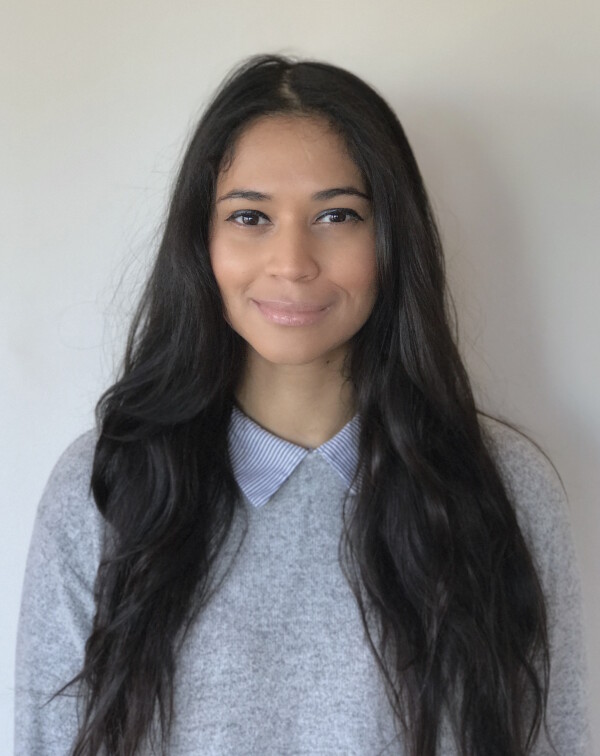 Miss Nikita Hiralal
Department of Development Studies
Born in Durban, South Africa; Nikita has achieved her Bachelors, Honours (cum laude), and Masters (cum laude) degrees in International Studies from the University of Stellenbosch. Her postgrad thesis "…The Utility of Internet Securitisation in Countering Islamic State Cyberjihad", focused on furthering existing global frameworks for Internet Governance and Cyber-Security. While completing her Masters, Nikita was adopted as a scholarship student by the Mitsubishi UFJ Scholarship Foundation to enrol for a semester in Sophia University's (上智大学) Graduate Programme in Global Studies in Tokyo, Japan. Her commitment to academic excellence has seen her receive Merit Bursaries from Stellenbosch University in 2009, 2012 and 2015. As an undergraduate student, Nikita served as a member of the team representing Stellenbosch University at the Standard Bank IT Challenge,
inter-university programming competition in 2011, 2012 and 2013. The team qualified for finals all three years and was placed 2nd in 2011 and 2013. She has gone on to further augment her studies with a number of programmes including the Frederik van Zyl Slabbert Leadership Institute (FVZS) – African Leadership Development Programme.
Nikita is a former Programme Officer at the African Centre for the Constructive Resolution of Disputes (ACCORD). Her time at ACCORD began as an intern in the Knowledge Production Unit, and she was later promoted to a full-time post in the Operations Department, and finally into the Special Projects Unit in the Office of ACCORD's Executive Director. Whilst in Special Projects her primary workstreams included Researcher to the Executive Director and conceptualization, strategy design and implementation of ACCORD's Global Peace initiative. In 2018 she served as a representative of the organisation at the Inaugural Paris Peace Forum. The following year, she was nominated to undergo training through the South African Government's Department for International Relations and Co-operation's (DIRCO), Women's Capacity Building Programme on Conflict Resolution, Mediation and Negotiation (co-funded by the Government of Norway). Concomitantly she participated in and contributed to the Fifth Gertrude Shope Annual Dialogue Forum.
Nikita's proposed research seeks to further interrogate the nexus between food security and conflict by determining the potential for investment in peri-urban agriculture to serve as a strategy for managing socio-political unrest, using South African townships as her case study.
PhD Supervisor: Dr Shailaja Fennell
College: Jesus College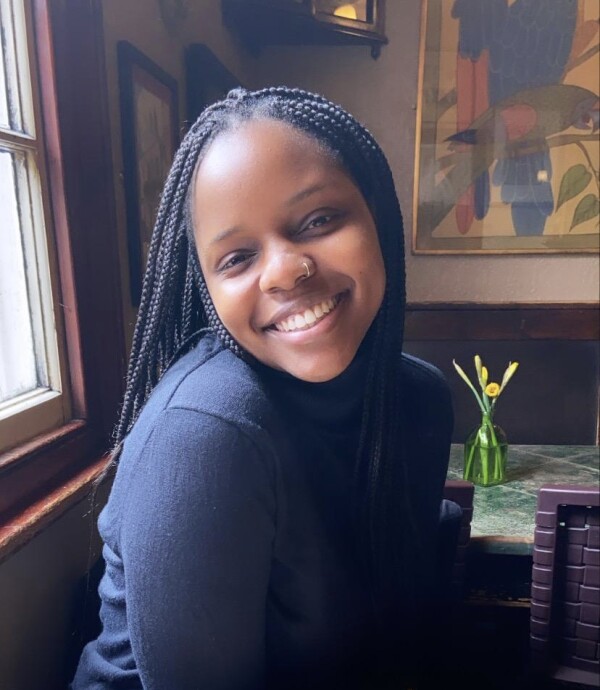 Ms Matipa Mukondiwa
Department of Geography
Born and raised in Zimbabwe, Matipa completed her BSocSci (Hons) degree in Politics and International Relations at The University of Manchester graduating with a First Class. She was awarded The Mackenzie Prize in the Politics Department for having the most original undergraduate thesis and The Faculty of Humanities Dean's Award for Achievement 2018-2019. Furthermore, Matipa was nominated for The Distinguished Achievement Award: Undergraduate Student of the Year 2018-2019. Throughout this degree, Matipa also managed to get published twice in Juncture. Matipa is indebted to everyone in the Politics Department as her time there was formative in developing her research interests.
Matipa's next chapter was a Masters in African Studies (2019-2020) at The University of Oxford as the first female recipient of the Patrick-Duncan Scholarship in Sustainable Development. She is extremely grateful to the Duncan family, St. Antony's College and The African Studies Centre for enabling her to research the braai in Zimbabwe. Matipa's Master's thesis challenges the idea that the braai is predominantly a male space. She argues that the braai is not a space of leisure or work but instead, its political economy is a blended one where leisure and work coalesce in a way that enables Zimbabweans to get by and survive.
Matipa's PhD thesis seeks to understand the (re)production of power laden knowledge in various spaces in Zimbabwean private, public and private un-registered schools. With analysis that is firmly situated in Critical Pedagogy, Decolonial and Postcolonial theories, Matipa is looking forward to doing this research with the supervision of Professor Sarah Radcliffe in the Department of Geography.
Matipa is passionate about good food and sustainable food practices which is reflected in her work experience with Good Food Oxford. When she is at home, Matipa loves watching her cats play and going for morning runs at sunrise.
PhD Supervisor: Professor Sarah Radcliffe
College: Emmanuel College