2015-2016 Cohort
These are the photos of the very first cohort of PhD students sponsored by Cambridge-Africa to pursue their PhD's at the University of Cambridge. Where are they now?
Ebenezer Antwi Gyamera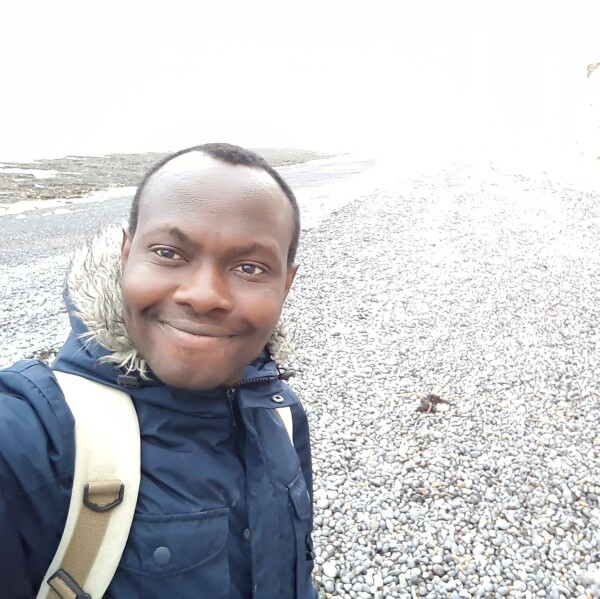 | | |
| --- | --- |
| Full name | Ebenezer Antwi Gyamera |
| PhD project | Studies of resistance to aphids and viruses in Arabidopsis thaliana and Capsicum annuum |
| PhD Supervisor (Department) | Prof John P. Carr , Plant Sciences |
| Year of completion | 2019 |
| Email | eag42@cantab.ac.uk |
WHERE ARE YOU AT THE MOMENT ?
I am a Virologist (Research Scientist I) at the Cocoa Research Institute of Ghana.
Cocoa swollen shoot virus disease is the most destructive virus disease of cocoa (Theobroma cacao) in Ghana. Once a plant gets infected, there's nothing to be done except to cut down the infected tree and all the healthy trees in contact with the infected tree. Usually the farmers are not happy for their cocoa trees to be cut down so the government compensates them in cash and replant their farms with more virus tolerant cocoa varieties. As one of the virologists at Cocoa Research Institute of Ghana I work with other scientists to find the best solutions to mitigate the virus threat to cocoa production in Ghana.
TELL US ABOUT YOUR TIME AT THE UNIVERSITY OF CAMBRIDGE
My MPhil degree in Ghana was on Nuclear Agriculture (Atomic); it included courses like mutation breeding, nuclear law, radiation biology, soil science but also virology. I chose to write my thesis on virology in the second year of the programme. I think my love for virology only increased from there. I then applied and got admission to Cambridge University to pursue a PhD in Plant virology. One thing I really appreciate about researching on plant viruses in Cambridge is on how broad the curriculum is. You learn so much about the vector which is an insect and then the host which is a plant and then the virus which is neither and how these three organisms interact in a complex pathosystem. By the time you're through with your virology research in Cambridge, you're not only a virologist but also an entomologist, a geneticist and a botanist as well.
I tried rowing on river Cam with my college just a little bit and it was quite fun. In general, there wasn't really much to my social life in Cambridge .....
TELL US ABOUT YOUR EXPERIENCE SINCE LEAVING UNIVERSITY
I am a virologist at the Cocoa Research Institute of Ghana (CRIG). CRIG conducts research on cocoa, coffee, shea, kola and cashew trees in Ghana. It's very fulfilling to discuss your research plans with mycologists, rural sociologists, biochemists, entomologists, agronomists, plant breeders, soil scientists and plant physiologists here at CRIG for their contributions. People here are very friendly and excited about their research. I will be very proud to contribute significantly toward the eradication of cocoa swollen shoot disease in Ghana; the farmers will be so happy and the world can have an everlasting supply of chocolate.
ALUMNI WISDOM
(what can you tell current Cambridge-Africa PhD scholars)
Three words: perseverance, cheerfulness and kindness. When the obstacles come and you can ignore it, please ignore it and move on, if not, deal with it tactfully with all grace and humility. Congratulations! Cambridge is a big deal and you are a big deal too. You are now where you belong.
Halimatou Hima Moussa Dioula