Conferences
Monday 18th June 2018
Cambridge MAP Conference 18th June 2018 University of Cambridge

The Cambridge MAP Chapter is hosting a one-day conference on 18th June
2018. Following the success of the annual Cambridge Women in Philosophy
conference, which in 2017 brought together more than forty attendees
from across Europe and North America, we have broadened our scope and
this year we are seeking to foreground more minority voices in academic
philosophy.
As part of an international organisation with participations from
Harvard to Manchester, each MAP Chapter is united by their broad aims to
address (a) minority issues in the profession, (b) theoretical issues
regarding philosophy of gender, race, class, sexual orientation,
disability, native language, etc., and (c) philosophy done from minority
perspectives.
Through our conference, we aim to explore and analyse the ways in which
identity and power interact, and to engage with issues such as the
epistemological power of identity categories, the characterisation of
the intersections of power relations, and what liberation within the
academy might look like. Additionally, by highlighting the work of
contemporary philosophers of marginalised identities, we seek to secure
space within philosophy for such work to thrive.
There are a mix of slots for invited speakers and student submissions:
we encourage undergraduate, MPhil and PhD students to submit abstracts
for consideration.
Further information about abstract submission is in the attached poster.
FOR ATTENDEES:
Everyone is welcome! The conference is free to attend, but registration
is necessary.
Monday 10th September 2018
This conference will explore African literary archives, their creation, preservation, digitisation and use in research and teaching.Papers are invited on archives in private ownership, and those held in institutions. What is being lost, and what is preserved? How are these resources made available, and how are they being used to engage with African publics? What is the role of literary heirs as guardians of these archives? How are these records managed in public and institutional archives? What are the problems and opportunities of preserving such recent material?
Researchers, writers and their family members, archivists and librarians are invited to submit abstracts of up to 500 words for consideration for this conference to Sarah Rhodes (sarah.rhodes@bodleian.ox.ac.uk) by 31 March 2018. Please include your institutional affiliation and/or a short (one paragraph) biography.
Tuesday 11th September 2018
University of Birmingham, UK 11-13 September 2018
The African Studies Association, UK (ASAUK) 2018 conference will celebrate the diversity and interdisciplinarity of the study of Africa. Join us.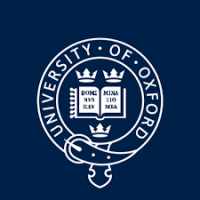 Thursday 13th September 2018
Mapping Empires, Colonial Cartographies of Land and Sea
University of Oxford, Bodleian Library
The International Cartographic Association's Commissions on the History of Cartography and Topographic Mapping and the Bodleian Libraries of the University of Oxford will jointly host the 7th International Symposium on the History of Cartography and invite the SUBMISSION OF ABSTRACTS FOR PAPERS AND POSTERS.
Click here for more information

7th International Symposium on the History of Cartography
University of Oxford, Bodleian Library
13-15 September 2018