2016 - 2017 Cohort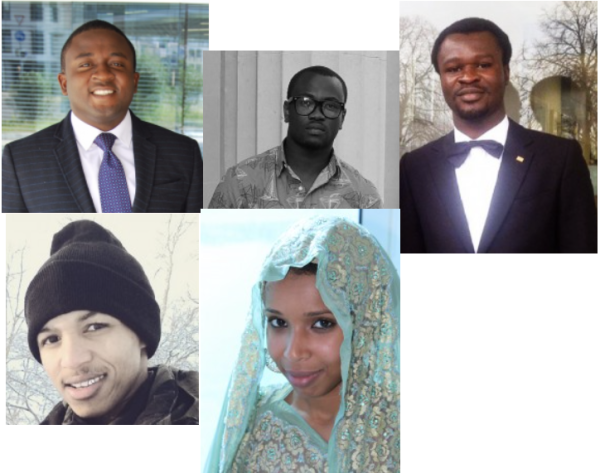 These are photos of the second cohort of PhD students sponsored by Cambridge-Africa when they started in the academic year 2016/2017.
Starting from top left: Damilola, Sabastine, Richmond, Bongumenzi and Maimuna.
Find out what they are upto below:
Bongumenzi Nxumalo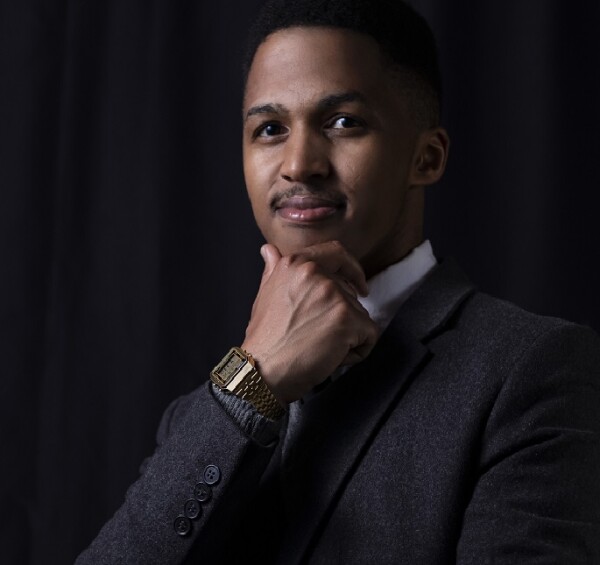 | | |
| --- | --- |
| Full name | Bongumenzi Nxumalo |
| PhD project | The role of hydrological changes in the demise of Iron Age state societies in southern Africa: an integrative study of Mapungubwe, South Africa |
| PhD Supervisor (Department) | Prof. Charles French, Department of Archaeology |
| Year of completion | 2020 |
| Email | Bongumenzi.nxumalo@up.ac.za |
WHERE ARE YOU AT THE MOMENT?
I am a lecturer at the University of Pretoria and currently involved in geophysical & geoarchaeological projects in southern Africa.
TELL US ABOUT YOUR TIME AT THE UNIVERSITY OF CAMBRIDGE
In my Cambridge Africa blog, I made reference to a number of memories that stood out during my Cambridge journey, the matriculation remains the one memorable moment.
During the matriculation, I met the Master of the College Lord Rowan William's and we began having discussions about the history of Magdalene College, my research and his role in the fight against apartheid and southern African politics. What also stood out, was the inquisitorial nature of Cambridge scholars and their genuine passion to learning about a variety of subjects, regardless of their respective disciplines. The same day, I also met one of my best-friend (Cantab): Mr Bongani Dladla, who is now Director Advisory Group at Royal HaskoningDHV, South Africa.
In 2018/19, my research was nominated for a BYE fellowship at Magdalene College, Cambridge University. With this award, I was able to receive advices from the distinguished senior fellows in Magdalene College, dining with Sir John Gurdon (Nobel Laureate in Physiology) and an invitation to the Queen's Garden Party in Buckingham Palace.
Lastly, the impressive architecture, narrow cobbled streets and the clinking sounds of bicycles still runs through my mind now that I am back in South Africa.
TELL US ABOUT YOUR EXPERIENCE SINCE LEAVING THE UNIVERSITY OF CAMBRIDGE
The Cambridge Africa scholarship and PhD degree has definitely opened up more occupational opportunities. I am currently a lecturer at the University of Pretoria. I teach southern African archaeology and applied archaeology.
ALUMNI WISDOM
(what can you tell current Cambridge-Africa PhD scholars)
Success works as a cycle - growth and friction, balancing and unbalancing – keep a straight head when things don't go your way, beautiful things meet friction. Trust in the process, believe and believe!!
Maimuna Sheikh Abdulle Mohamud