2022 Cambridge-Africa Day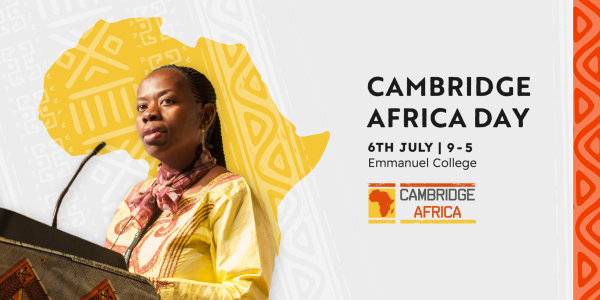 We will be celebrating Cambridge Africa Day on 6 July 2022
During the day we will showcase a wide range of collaborative research projects between colleagues in African universities and research institutions and Cambridge academics.
The day will present lots of opportunities for networking.
Programme
Our keynote speakers are:
Professor Samba Sow, the Director of the Centre for Vaccine Development, Mali. He is a medical doctor and epidemiologist, who has received numerous honours, including the French Legion of Honor and the National Order of Merit in 2017 for his work on the Ebola epidemic. Professor Sow was formerly the Minister of Health and Public Hygiene for Mali and in 2020 was appointed as WHO's Special Envoy for COVID-19 in West Africa.
Professor Nelson Sewankambo, Professor Emeritus and a former Dean of Makerere University Medical School, Uganda, and a past Principal Makerere University College of Health Sciences. He facilitated the establishment of many global health collaborations between Makerere University and institutions in both high- and low- or middle-income countries. He is a Principal Investigator on several research and capacity building projects that are externally funded including THRiVE.
Programme details: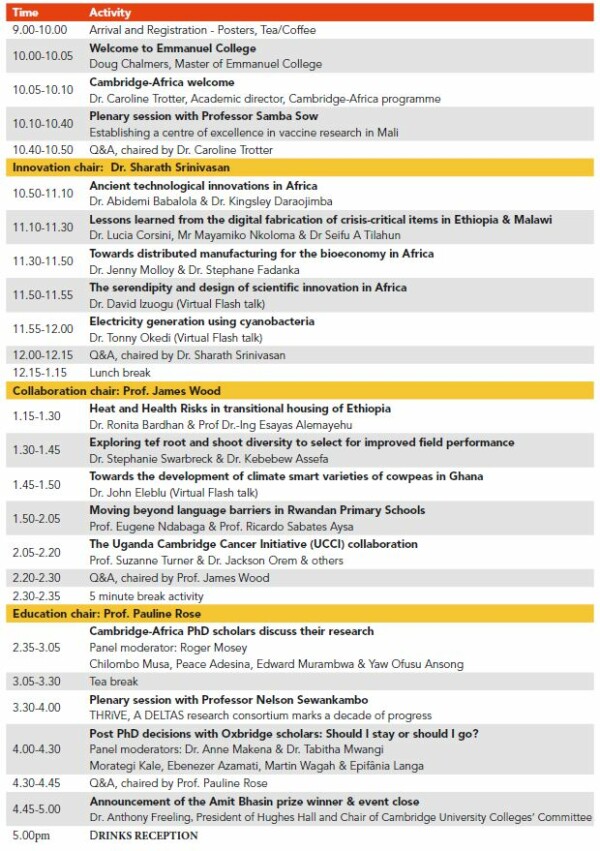 Location: The address (for in-person ticket holders only) is Emmanuel College, University of Cambridge, St Andrew's St, Cambridge CB2 3AP. The event will be signposted on arrival.
If you wish to read about our speakers, please see the link below:
https://drive.google.com/file/d/1A3-a9_0ABVORG8NVcIdBRXQ-80LH1brP/view?usp=sharing