Cambridge-Africa Day 2022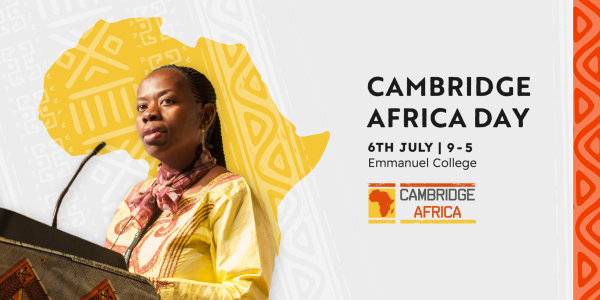 Every two years (2020 excepted) The Cambridge-Africa Programme organises a Cambridge-Africa Day celebrating the University of Cambridge's engagement with African researchers. The Day features a variety of these research collaborations as well as the research activities fostered by the Cambridge-Africa Programme. We celebrated Cambridge-Africa Day on 6 July 2022.
By subscribing to our newsletter mailing list you will be informed of when the next Cambridge-Africa Day is being held and when it is open for registrations. This is a very popular event open to those at the University of Cambridge as well as a wider audience interested in engaging with Africa and places fill up fast.
During the 2022 Cambridge-Africa Day we showcased a wide range of collaborative research projects between colleagues in African universities and research institutions and Cambridge academics. Videos of the presentations are available above.
The day presented lots of opportunities for networking.
Programme
Our keynote speakers were:
Professor Samba Sow, the Director of the Centre for Vaccine Development, Mali. He is a medical doctor and epidemiologist, who has received numerous honours, including the French Legion of Honor and the National Order of Merit in 2017 for his work on the Ebola epidemic. Professor Sow was formerly the Minister of Health and Public Hygiene for Mali and in 2020 was appointed as WHO's Special Envoy for COVID-19 in West Africa.
Professor Nelson Sewankambo, Professor Emeritus and a former Dean of Makerere University Medical School, Uganda, and a past Principal Makerere University College of Health Sciences. He facilitated the establishment of many global health collaborations between Makerere University and institutions in both high- and low- or middle-income countries. He is a Principal Investigator on several research and capacity building projects that are externally funded including THRiVE.
Programme details: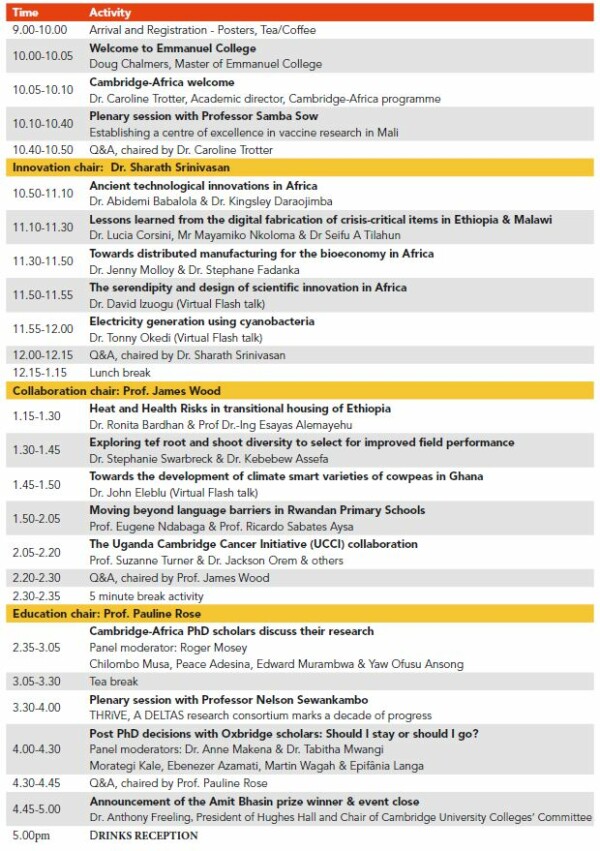 If you wish to read about our speakers, please see the link below:
Cambridge-Africa-Day-July-2022/Cambridge-Africa-Day-Bios.pdf