Cambridge-Africa Scholars, 2017-18
Cambridge-Africa Scholarships are awarded to outstanding applicants from sub-Saharan Africa to pursue full-time postgraduate degrees in any subject available at the University of Cambridge. These scholarships (five a year for five years) are funded by the University of Cambridge and the Cambridge Trust. The third cohort of five scholars joined the University of Cambridge during the 2017-18 academic year. Read about them below.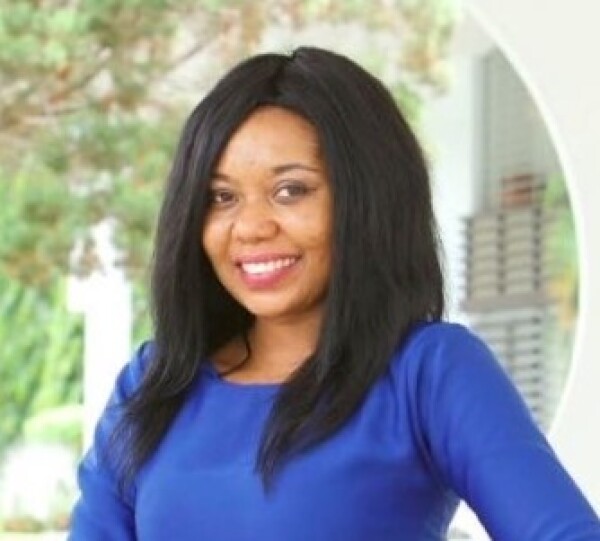 Ms Esther Anwuzia
Faculty of Education
Esther received her BA in Philosophy from the University of Benin in 2011 where she was awarded a First Class Degree. In 2012, she proceeded to the University of Lagos to study for a Masters in Philosophy with a specialization in Philosophy of Education, where she received a degree with distinction.
As a teacher at the secondary and tertiary levels, she observed a disparity in some students' interests and their choice of study. This piqued her interest in student motivation and how the decision to pursue a particular course of study influences one's process of self-actualization. Her role as a research assistant at the Lagos Business School introduced her to organizational behavior concepts such as employee satisfaction and motivation. These work experiences inspired her desire to examine the school-to-work-transition of young adults, particularly as it relates to their choice of career. Her doctoral research therefore investigates the relationship between an individual's career decision making process and the display of counterproductive work behavior. Esther is interested in making education matter beyond a degree by investigating the link between educational pursuits and certain attitudinal consequences for the individual.
PhD Supervisor: Dr Ros McLellan
College: Lucy Cavendish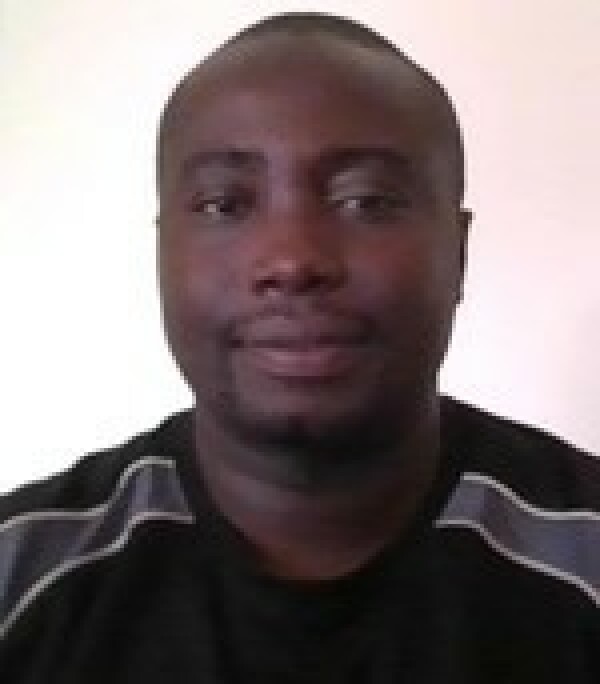 Mr Warren Arinaitwe
Department of Plant Sciences
Warren Arinaitwe is Ugandan, born and raised on a smallholder farm whose proceeds hugely contributed to his education from grade one to University. Warren's participation in on-farm activities from childhood spurred on his career choices.
He studied agriculture as an undergraduate, worked as a rural based agriculture extension worker after his undergraduate degree, studied crop science at graduate level and joined an international research body (https://ciat.cgiar.org/) whose goal is to contribute to food security among Africa's resource constrained smallholder farmers through development and promotion of climate-smart legume technologies. Additionally, he runs a 3-acre climate-smart demonstration farm in the outskirts of Uganda's capital city where farmers regularly convene to consult and learn modern farming techniques in changing climates.

Over the years, the longing to contribute farmer friendly solutions to challenges farmers face has been a significant driver in Warren's career path. It's against this desire that he applied to study plant sciences at Cambridge University where he hopes to learn and transfer knowledge from a global-rich network of reknown scholars to developing nations like Uganda.

Warren is very optimistic that studying at the University of Cambridge, with Cambridge-Africa's support, will be a sure gateway for him to more interactive learning, innovation and collaboration toward sustainable transformation of millions of farmers lives in Africa.
College: Corpus Christi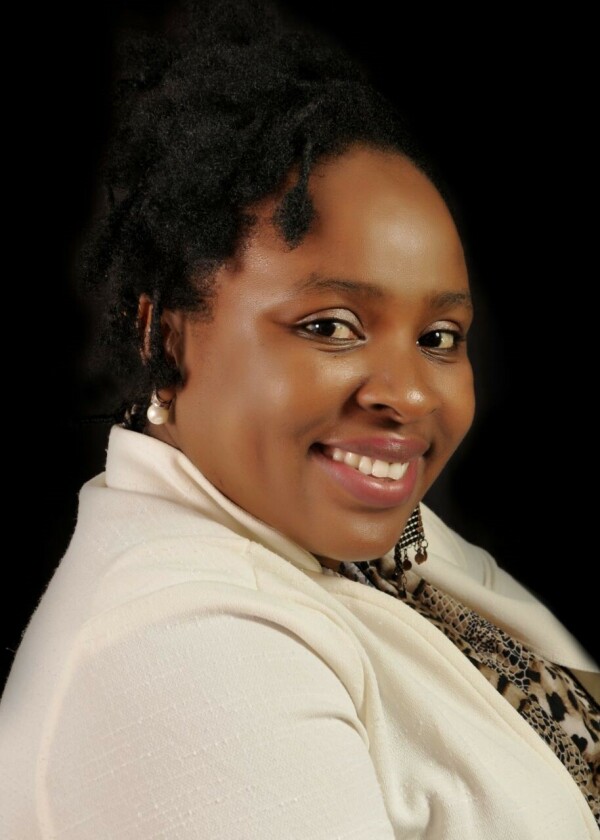 Dr Chioma Achi
Department of Veterinary Medicine
Chioma Rita Achi received a Doctor of Veterinary Medicine (DVM) degree from Ahmadu Bello University Zaria, Nigeria in 2006. She held the position of the Faculty Vice President and later became the National President of the Nigerian Association of Veterinary Medical Students.
Chioma was  employed by Usmanu Danfodiyo University Sokoto, Nigeria in 2008 first as a clinician and then later as a lecturer in Public Health and Preventive Medicine in the Faculty of Veterinary Medicine.
In 2011 she earned a full scholarship to study for a Masters degree in Applied Microbiology and Biotechnology at the University of Westminster London. Upon return to Nigeria, she was appointed as a researcher to the state of the art Centre for Advanced Molecular Research and Training (CAMRET) in Usmanu Danfodiyo University, Sokoto.
In 2015, she was also selected as one of the emerging young leaders to attend the President Obama flagship program for Young Africans in Washington DC.
Chioma's PhD research in the Department of Veterinary Medicine, University of Cambridge involves the collection of Salmonella isolates from poultry in Nigeria. The phenotype of the isolates is determined by using conventional laboratory techniques including determination of their antibiotic susceptibility. All isolates are genome sequenced using Illumina technology. A phylogentic analysis of their genomes is performed to determine their population structure and additional bioinformatic analyses examine virulence factors.

She hopes that her study will improve public health in her country and the world at large and that she will be able to transfer the knowledge and skills gained during her PhD to her colleagues and students in the University where she works.
Supervisor: Dr Mark Holmes
College: Churchill College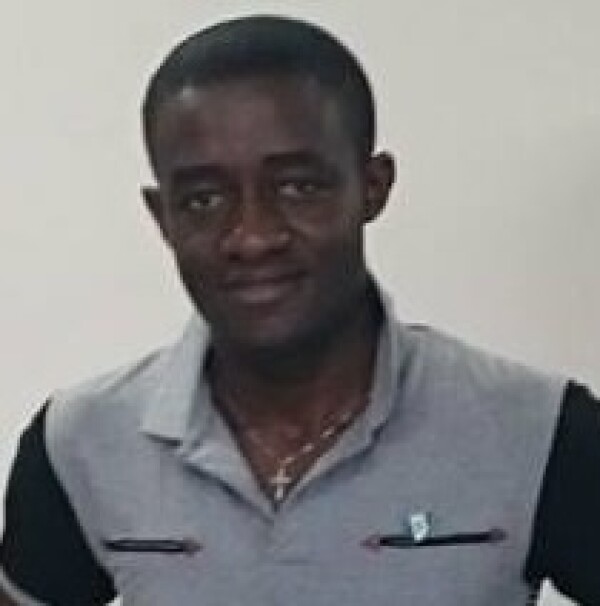 Mr David Chukwuma Izuogu
Department of Chemistry
In 2012, David graduated with First Class Honours from the department of Pure and Industrial Chemistry, University of Nigeria, Nsukka (UNN) and was retained as a Graduate Assistant Lecturer in the department. He received the Japan Student Support Organization (JASSO) scholarship for an exchange programme to Hokkaido University, Japan where he carried out research on the fabrication of nano-materials for optical applications in 2010/11.
David's National Youth Service programme after graduation saw him play leading roles as facilitator and president of the Millennium Development Goals (MDGs) Community Development Service (CDS) in rural areas of Enugu Nigeria.
David was a Japanese government scholar (Monbukagakusho: MEXT Scholar) from 2015 to 2017. He completed his Masters in chemistry (with an option in the Nanoscience of Advanced Metal Complexes) with a distinction in September 2017. The project involved the study of single-molecule magnets (SMMs) with promise for future applications in quantum computing, spintronics and high density storage systems among others.
Most recently, he held a lecturing position in the Department of Pure and Industrial Chemistry, UNN.
As a Cambridge-Africa Scholar, David is using computational techniques to investigate molecular designs in metal-organic frameworks, supramolecular chemistry and single-molecule magnets as well as the overall electronic structure of these classes of compounds which hold promises for gas absorption, separation in petrochemical industries, increasing storage capacities in electronic materials as well as pollution control which are lacking in Nigeria and most Africa countries. He hopes to return to his country and use his findings to redesign research for synthetic chemists in these cutting-edge areas.
PhD Supervisor: Dr Alexander Thom
College: Wolfson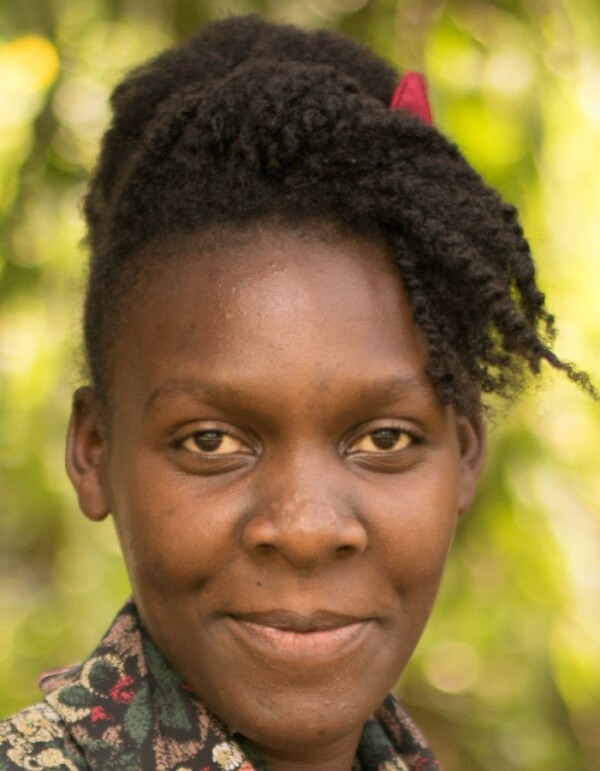 Ms Margaret Kerubo Ontita
Department of Sociology
Margaret is a Kenyan Doctoral Scholar at the University of Cambridge, pursuing a degree in Sociology under the Cambridge Africa Scholarship. She holds a BSc. Honours degree in Food Nutrition and Dietetics from the University of Nairobi. Having consistently featured on the Dean's Honors List throughout her undergraduate studies she was consequently a beneficiary of the University of Nairobi's Master's scholarship programme and she pursued a MSc. degree in Applied Human Nutrition. This opportunity also enabled her to work as a Teaching Assistant in the Department of Food Science, Nutrition and Technology; University of Nairobi for two years.
She has published and presented her work at several conferences, and she has also been a reviewer for the African Journal of Food, Agriculture, Nutrition and Development since 2016. These opportunities continue to augment her experience as an academic and as a mentor to several young women who she has taken under her wing.

Her pursuit of a PhD degree in Sociology converges three of her greatest passions: her love for children, nutrition, and education. 

PhD Research Project: Assessing the impact of education on care and feeding practices of pre-term and low birth weight infants in an urban setting in Kenya: through a randomized controlled trial. The findings will provide a guideline for developing education modules that will be made part of the Essential Education Package on Care and Feeding Practices received by all mothers during antenatal and postnatal Clinic visits.

PhD Supervisor: Dr Maria Iacovou
College: Wolfson