Cambridge-Africa Scholars, 2015-16
Cambridge-Africa Scholarships are awarded to outstanding applicants from sub-Saharan Africa to pursue full-time postgraduate degrees in any subject available at the University of Cambridge. These scholarships (five a year for five years) are funded by the University of Cambridge and the Cambridge Trust. The first five scholars joined the University during the 2015-16 academic year, and are  working on projects that focus on Africa's priorities. Read about them below.
2015-2016 Cohort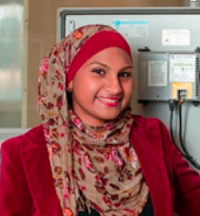 Miss Taskeen Adam
Centre of Development Studies
Taskeen is a South African who wishes to dedicate her life to creating a social change; striving for a world without famine and poverty, a world of justice and equality and a world with good education for all. She studied for a BSc Honours Degree in Electrical Engineering at the University of Witwatersrand and was the Chairperson of the School Council of Electrical Engineers and Vice-President of Muslim Students' Association of South Africa. Taskeen pioneered an initiative called 'Solar Powered Learning', which essentially allows learners in rural communities to have access to technology in a low cost and environmentally friendly way. Additionally, Taskeen was part of the executive of Engineers Without Borders South Africa, which focuses on Human Centred Design. Taskeen was chosen as one of the Mail and Guardian Top 200 Young South Africans for 2014, for her contributions to civil society. She completed her MPhil in Engineering for Sustainable Development at the University of Cambridge in 2015, focusing on Educational Technologies in Rwanda. She is now studying for a PhD in Cambridge, and in March 2016, was selected to participate in the 'New African Woman Forum' in London, which brings together African leaders from business, academia and civil society, as well as key decision makers from the public and private sectors. Their aim is to find innovative solutions and strategies to enable a sustainable transformative growth in Africa.
PhD Research Project: Sustainable implementation of Educational Technology projects in Sub-Saharan Africa, considering factors such as infrastructure, improved learning outcomes and teacher professional development.
PhD Supervisor: Dr Alice Moncaster
College: King's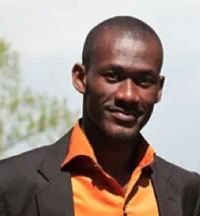 Mr Felix Agyemang
Department of Land Economy
I am a Ghanaian from Kumasi in the Ashanti Region. Growing up, I have always had interest in urban issues and a strong passion for contributing to the creation of sustainable and liveable places. This informed my successful pursuit of a BSc in Human Settlement Planning at the Kwame Nkrumah University of Science and Technology (KNUST, 2007 to 2011) and a subsequent MPhil in Planning, Growth and Regeneration at the University of Cambridge in 2012/2013. My ongoing doctoral research seeks to explore the integration of Agent-Based Modeling with Cellular Automata for unravelling complex biophysical, socio-economic and cultural processes beneath the spatial growth of cities, thereby enabling the modeling and forecasting of future urban forms and their associated environmental impacts.
I was awarded Cambridge Commonwealth Scholarship in 2012 and Cambridge Africa Scholarship in 2015, to enable me to pursue my studies at the University of Cambridge. I have contributed to the formulation of several spatial plans in Ghana, including a National Spatial Development Framework (SDF) and a sub-national SDF for the Northern Savannah Ecological Zone. I aspire to expand my contribution towards sustainable spatial growth to other parts of Africa, and the globe at large. I have interest in writing, reading, debating, visiting new places and watching football.
Doctoral Research Project: Modeling and Simulating Urban Growth and Its Environmental Impacts: An Integration of Agents-Based Modeling with Cellular Automata
PhD Supervisor: Dr Elisabete Silva (Laboratory of Interdisciplinary Spatial Analysis)
College: Jesus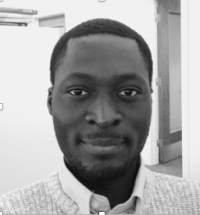 Mr Olamide Oguntoye
Department of Engineering
Olamide is a doctoral researcher at Cambridge Institute for Manufacturing. His interest is in the application of industrial sustainability principles in fostering socio-economic development of sub-Saharan Africa. Olamide is an alumnus of both Cranfield University and of the University of Lagos in Nigeria, where he received a number of scholarly and leadership awards, including for Best Graduating Student. Recently, he has worked on sustainability-related consultancy projects across retail, construction, and luxury fashion industries; as well as for local charity groups. He has a background in mechanical engineering, and is a profound lover of good music.
As one of the first beneficiaries of the Cambridge Africa scholarships, Olamide is inspired to maintain firm commitment towards African development. At present, he is involved with mentoring talented young individuals in some West-African communities, as they advance in their drive for academic and professional excellence.
Supervisor: Professor Steve Evans
College: Hughes Hall 
Miss Halimatou Hima
Centre of Development Studies
Halimatou Hima from Niger was the first president of the Youth Parliament in her country, during which time she engaged various stakeholders for national campaigns for girls' education. She developed a keen interest in community development and a commitment to inspiring women to become leaders. Halimatou went on to obtain an International Baccalaureate at the United World College (New Mexico, USA). She then moved on to Wellesley College (Massachusetts, USA), where she obtained a BA Degree in International Relations/Economics and Africana Studies. During her time at Wellesley College, Halimatou became a founding member of the Harambe Entrepreneur Alliance, which supports young African professionals to launch social and business ventures worldwide. She is also a Moremi Fellow (for promoting Women's Leadership in Africa), and was on the list of 'Africa's 25 top emerging women leaders under 25, for their commitment to service' in 2011.
This inspirational Cambridge-Africa Scholar also holds a Masters in Public Policy from the John F. Kennedy School of Government at Harvard University. She received the Harvard Kennedy School 2014 Barbara Jordan Award for Women's Leadership. Upon graduating, she joined the World Bank's President Science of Delivery, which seeks to explore what works (or doesn't) and why, in a given context.
Halimatou has worked extensively in Niger on child marriage, girls' education and youth participation with UNICEF and the government of Niger. She independently spearheaded microenterprise programs with women, many of whom significantly increased their weekly incomes. Halimatou is the first student from francophone Africa to be awarded a Cambridge-Africa scholarship. At the University of Cambridge, she is pursuing a PhD in Development Studies. Her research looks into the emergence of outliers in rural areas, particularly among young women – studying individuals to capture trends and patterns that may explain how and why some succeed in furthering their education while others do not. She is interested in the intersection of research and public policy, with the hope to meaningfully contribute to improving the lives of the most impoverished, particularly women in rural areas.
Since arriving in Cambridge, Halimatou has been actively involved in organising Africa-related events, including talks and debates focused on the most salient issues pertaining to the African continent. She is the current President of the African Society of Cambridge University (ASCU), and chair of the 2016 Africa Together conference which takes place annually.
PhD Research Project: what factors explain the rise of outliers (positive deviants) in rural areas - with a focus on Niger.
PhD Supervisor: Dr. Shailaja Fennell, University Lecturer in Development Studies, attached to the Department of Land Economy. Fellow of Jesus College
College: Lucy Cavendish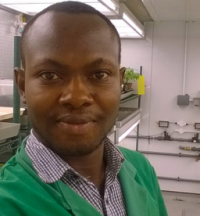 Mr Ebenezer Gyamera
Department of Plant Sciences
I'm from Ghana and studying for a PhD at the Department of Plant Sciences. I grew up largely in a small community where my mum worked as the Medical Assistant in the community's only Health Care Centre. Until the community was connected to the electricity grid, we mostly used lanterns and sometimes candles for studies. At the time of our stay, there were only two primary schools and just one Junior High School for the entire community. There were no High Schools or other higher education institutions in the community. Many of the inhabitants were farmers. The people were very generous, kind and friendly. I received most of my upper primary and Junior High School education in this community.
After Junior High School, I studied General Agriculture at a High School which was about five miles from where I lived. After completing High School, I studied for a Bachelor of Science degree in Agriculture at the University of Cape Coast in Ghana, and obtained a Master of Philosophy in Nuclear Agriculture degree at the Graduate School of Nuclear and Allied Sciences, University of Ghana.
In 2014, I applied to the University of Cambridge for a PhD in Plant Sciences and was very excited to be awarded the Cambridge Africa Scholarship from the Cambridge Trust, to enable me to study here in Cambridge. I'm currently working on two projects, all within the Plant Virology and Molecular Pathology Research Group. The first focuses on 'Salicylic acid-mediated induced resistance to Cucumber mosaic virus disease in pepper'. The second involves investigating 'the potential role of a cyanogenic metabolite in inducing antibiosis to aphid feeding in Arabidopsis.'
The University of Cambridge is a fantastic place: supervisions are great, the laboratories are fully equipped, and there is so much support for students.
PhD Supervisor: Dr John Carr
College: Hughes Hall