MUII-plus Fellows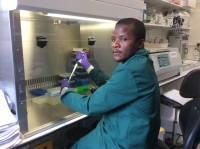 Stephen Tukwasibwe, 4 year PhD Fellowship
Mentor: Dr Francesco Colucci, Department of Obstetrics and Gynaecology, University of Cambridge
Stephen Tukwasibwe is a trained molecular biologist with an MSc in Molecular Biology and Biotechnology and a BSc degree in Biomedical Laboratory Technology from Makerere University in Uganda. He has several years of working experience in translational research involving application of molecular and immunological techniques to solve infectious diseases problems. Stephen has worked as a laboratory technologist on the project titled "The Role of Killer cell Immunoglobulin-like Receptor (KIR) Genes and their HLA-C Ligands in Pre-eclampsia in an African Population" and as a junior Investigator on the malaria drug resistance project at the Infectious Diseases Research Collaboration. He has won several awards and scholarships, including the Forgaty International Centre (FIC) scholarship, the Madhvani Foundation Scholarship and the Best Young Investigator Award from Makerere University - a University of California, San Francisco collaboration in recognition of an excellent MSc research project.
Stephen's current research interest is in immunogenetics, a field with limited capacity in Uganda. His ultimate goal is to contribute to malaria control and elimination in Uganda and other endemic countries. His MUII-plus PhD fellowship is funded by the Wellcome Trust DELTAS training programme in Infection and Immunity. Stephen's PhD research project will address the role of immune system genes (KIR and HLA) in transmission and severity of malaria in Uganda.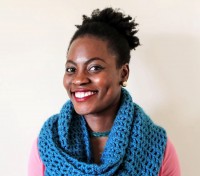 Grace Nabakooza 4 year PhD Fellowship
Mentor: Dr Simon Frost, Department of Veterinary Medicine
Ms Grace Nabakooza worked as a laboratory technologist on a TB - immunology project at the Medical Research Council, Uganda. She then undertook her master's degree in Bioinformatics at the University of Edinburgh under the Wellcome Trust Uganda Bioinformatics Masters fellowship. Her interests are in the field of pathogen evolution, phylogenetics, epidemiology and mathematical modelling of infectious diseases.
Her PhD research will focus on estimating influenza transmission dynamics and modelling parameters that drive its transmission in Africa. Her project title is 'Modelling The Transmission Dynamics of Influenza in Africa with Unbiased Sampling'.