98 days in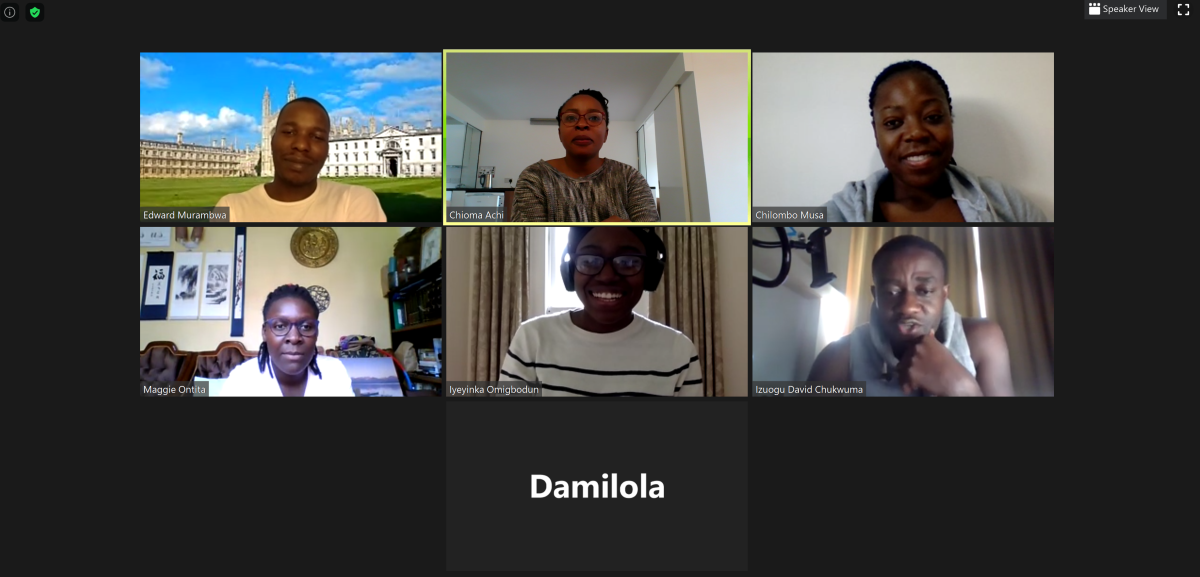 98 days in: The future of formal halls and staying motivated while working remotely
Written by Chioma Achi, Cambridge-Africa PhD Scholar
While COVID-19 cases appear to be declining in certain parts of the world, in our latest zoom hang out, we explored the increasing rise in other parts, with emphasis on Africa. We wondered whether telling real life stories of COVID cases would have more impact on the way people obeyed government guidelines as opposed to only mentioning numbers or stats. Discussions went from easing the lockdown across countries, re-opening of lab spaces, and how Cambridge is currently adapting to the pandemic. We were especially excited about the newly launched University click and collect library system!
It was great to have one of the scholars share his experience of a virtual PhD viva and another share outcome from a first year examination. As expected, we revisited our ideas on immortalizing Amit taking into cognisance his personality and community spirit.
Diving into the future, we imagined the Cambridge without the usual formals, dinning and big events. There are definitely a lot of uncertainty but whatever the situation, we are hopeful that the future will be brighter and better.
And in Amit's usual way, I will sign off with thanks and hope that you keep hope alive wherever you are, and that you stay positive.