African Virology Congress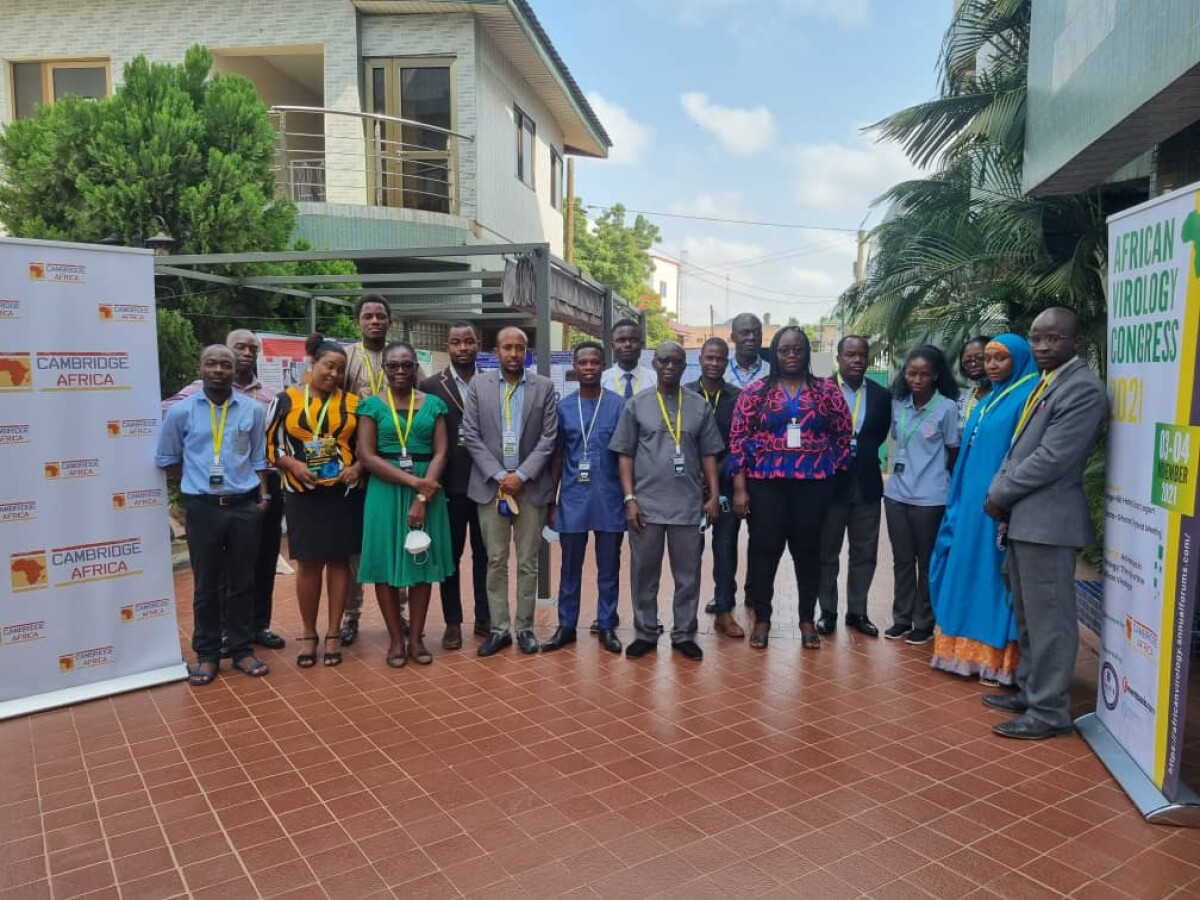 With the current SARS-CoV-2 and other viral pandemics crippling economies and seriously affecting health-care systems in Africa, and by extension, globally, it has become important that a platform be created that will ensure the establishment of greater collaboration between African virologists to surmount the problem.
The idea of the African Virology Congress (AVC) began with Sabastine Eugene Arthur, who was then a Cambridge-Africa Scholar. This idea was further shared with four other Africans at the American Society for Virology (ASV) in 2019 at Minnesota, USA. The possibility of organising an African version of the Conference was discussed as there was low representation from the African continent. The challenges such as visa processing and huge cost of travel associated with overseas travel perhaps were major hindrances to Africans at such conferences. Hence, the need to organize one with less costly travel requirements whiles fostering collaboration and networking amongst Africans.
The AVC was scheduled for 25th to 27th of March 2020 to be hosted in Accra, Ghana. However, due to the COVID-19 pandemic restrictions, the meeting was postponed. Despite this change to the event, the formation of the African Virology Network (AVN) which was supposed to be the outcome of the congress, was initiated.
In August 2021, a decision was made to reschedule AVC for November 3rd and 4th, 2021. The hybrid meeting was hosted at the Angie Hill Hotel in Accra, Ghana and via zoom with the theme 'Advances in Virology: The Role of the African Virologist'.
The congress committee included Dr Sabastine Eugene Arthur, University of North Carolina at Chapel Hill, USA, Millicent Opoku and Dr Evelyn Yayra Bonney both of the Noguchi Memorial Institute for Medical Research (NMIMR), Ghana, Sylvester Languon, University of Vermont, USA, Anna Aba Kafintu-Kwashie, University of Ghana Medical School, Ghana, Prof. Maryam Aminu, Ahmadu Bello University, Zaria, Nigeria, Dr Gilbert Nchongboh Chofong, Julius Kühn-Institut, Germany, Dr Bernard Anyebe Onoja, University of Ibadan, Nigeria, Dr Belayneh Getachew, National Veterinary Institute, Ethiopia, Dr Abdelaziz Yassin, Veterinary Serum and Vaccine Research Institute, Egypt and Dr Elizabeth Etta, Beckman Coulter Life Sciences, USA.
The AVC received sponsorship from the Cambridge-Africa Program and was supported by the West Africa Centre for Cell Biology of Infectious Pathogens (WACCBIP) in Ghana, NKAARCO Diagnostics in the UK and Eventsaxis also in the UK.
The congress encouraged the showcasing of research works done by students, postdocs, research fellows, as well as senior scientists in the field. The keynote speech on the topic 'Towards a Cohesive and Collaborative Atmosphere for African Virologists' was given by Prof. Kwamena Sagoe of the University of Ghana. Nine guest speakers were invited, seven of them domicile on the African continent and two from the UK and USA. Additionally, a total of 42 abstracts were received, out of which 18 were accepted for poster and 24 for oral presentations. The oral presentations were delivered under the tracks "Viral Transmission and Pathogenesis", "Virus Evolution, Epidemiology and Immunology" and "Antiviral and Oncology".
In addition to the talks, a workshop on Grant writing was included in the event and was facilitated by Ms. Nana Oye Akuffo. She is an NIH-trained Research Development Officer at the Office of Research, Innovation and Development (ORID), the research support arm of the University of Ghana. The session was highly praised by congress participants who suggested that more of such sessions should be included in the subsequent meetings.
Finally, the African Virology Network (AVN) was pre-lunched during the congress, awaiting an official launch. The interim general secretary, Dr Evelyn Yayra Bonney, gave a short presentation on the Network, highlighting the mission, vision, membership, and activities. She averred that subsequent AVC will be organised by the AVN.
In total, 102 persons officially registered for the congress with at least 60 virtual and in person participants per day. Most of the participants were from West Africa, especially Nigeria. The event was very successful overall, and the participants were very content.
Awards
Awards were given to outstanding Poster and Oral presentations. The following are the details of the awardees:
Poster
1st Place: Yaw Awuku-Larbi, University of Witwatersrand, Johannesburg, South Africa (Poster title: Epidemiology of influenza and RSV among outpatients with influenza-like illness at two public health clinics in South Africa, 2012-2019).
2nd Place: Annabel Sharon Anyang, University of Abuja, Nigeria (Poster title: Seroprevalence of Hepatitis E Virus in Camels In Jigawa State, Nigeria)
3rd Place: Araba Abaidoo-Myles, University of Ghana, Noguchi Memorial Institute for Medical Research, Ghana (Poster title: Syphilis co-infection in a cohort of HIV-positive individuals receiving antiretroviral therapy in Ghana)
Oral
1st Place: Yakubu Abubakar Ajang, University of Jos, Nigeria (Talk title: Serologic Evidence of high-risk Human Papillomavirus 16 and 18 infections and risk of Prostate Cancer in Northwestern Nigeria).
2nd Place: Deletsu Selase Dennis, Tokyo Medical and Dental University, Japan (Talk title: HIV-1 Latency: The Role of Host Factors),
3rd Place: Tosin Oladipo Afowowe, Nagasaki University, Japan (Talk title: Identification of novel anti-Lassa virus agents using a minigenome system)
Two Travel Grants were awarded to Idrissa Dieng of the Institut Pasteur de Dakar (IPD), Senegal (Talk title: Placement of portable laboratory at low resource settings reveals the circulation of Dengue virus serotype I of Asian origin in Medina Gounass (Guediawaye, Senegal)) and Belanyeh Getachew (Talk title: Molecular Mechanisms of Oncogenesis by Galid Alpha Herpes Virus 2, an Oncolytic Virus against which the First Anti-Cancer Vaccine has been Developed) to support their travel.
Photo credit: SKAB Studios
Written by the Congress Committee