Anye-Nkwenti Nyamnjoh's thoughts at the end of his Cambridge PhD
Anye-Nkwenti Nyamnjoh, a Cambridge-Africa Scholar, has recently completed his PhD. Here, he shares his thoughts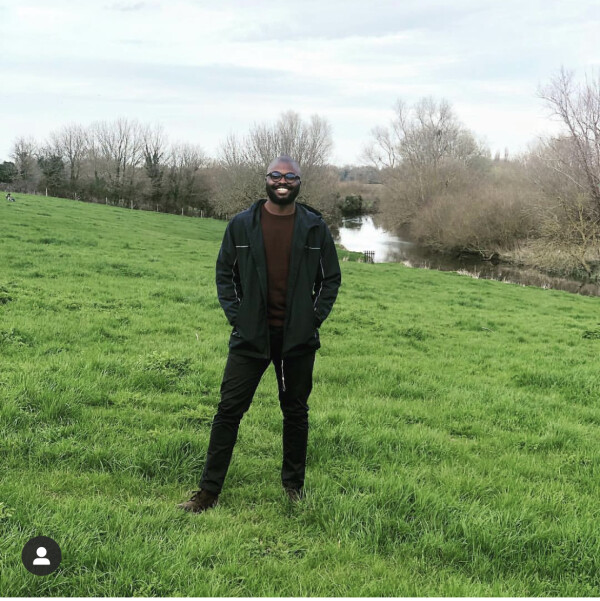 Memories
I have fond memories of my time in Cambridge. I came here from Cameroon via South Africa, having attended the University of Cape Town until my Masters. I distinctly remember stepping out of the train station and feeling an overwhelming sense of belonging. Cambridge genuinely felt like a student town, and that came with an immediate sense of feeling at home. This feeling only grew as I began to settle, both in terms of what was familiar to me— finding a barber and store that sold plantain, joining my college football team (Trinity Hall), and discovering which college parties played Afrobeats (always Wolfson!)—and all the new experiences that lay before me. I loved experiencing the unique beauty that comes with being a student at Cambridge—the parks, architecture, punting, and rich sense of tradition. I even got used to the weather. Before this acculturation, I'll never forget cycling to the library in peak winter with half my wardrobe on me. The wind-induced tears were still streaming down my face when I hurried into the library, giving the visual impression that I was either thoroughly overjoyed or desperately despondent at being there. While I am appreciative of the education I got here, I am perhaps most grateful for the friendships I made. In a sense, this distinction is immaterial as they were often co-constitutive. Sharing my wedding day with friends from Cambridge who braved the uncertainty and insecurity of the pandemic world is something for which I'll be eternally thankful.
Cambridge Africa
My bond to the town and university would not be possible without the support of the Cambridge-Africa Programme. I know how fortunate I am as so many exceptional applications do not make it at the last hurdle(funding). The programme always displayed a profound ethic of care in its interaction with its scholars, helping with settling, emergencies, and post-doctoral support. The programme was committed and sincere in its attempts to foster a sense of community among its scholars. I am especially grateful for this aspect of their work, particularly during the lockdowns. Equally, they bind us to future scholars of the programme through deliberate consultations on how to make the program better. I hope the program grows in its capacity to sustainably support many more students from the continent. For everything good that I associate with my time in Cambridge, the Cambridge-Africa programme was, both materially and socially, the very condition of possibility. Thank you!
Future plans
In future, I am hopeful of establishing myself as an academic as a lecturer and researcher in the South African higher education terrain. While I'll be continuing my work on intellectual decolonisation, I am excited at the prospect of developing new research interests. Of course, I still hold steadfast to the cosmic plans of being a football manager (of Manchester United) one day. Watch this space!
Advice for current and future scholars
If the pandemic has thought us anything, it is to not take for granted the importance of social connection and the vitality it offers. Seek out, immerse, and enjoy yourself in the varied communities Cambridge has to offer. Together, affirm for one another that Cambridge is your space too and that you belong. While the PhD is intellectual rewarding, I found the social relations we cultivate around it much more stimulating. The journey is emotionally gruelling, but in the words of urban poet Kendrick Lamar (2015) "We gon' be alright. We gon' be alright. Do you hear me, do you feel me? We gon' be alright." Also, get a rail card!