Demystifying the COVID-19 infodemic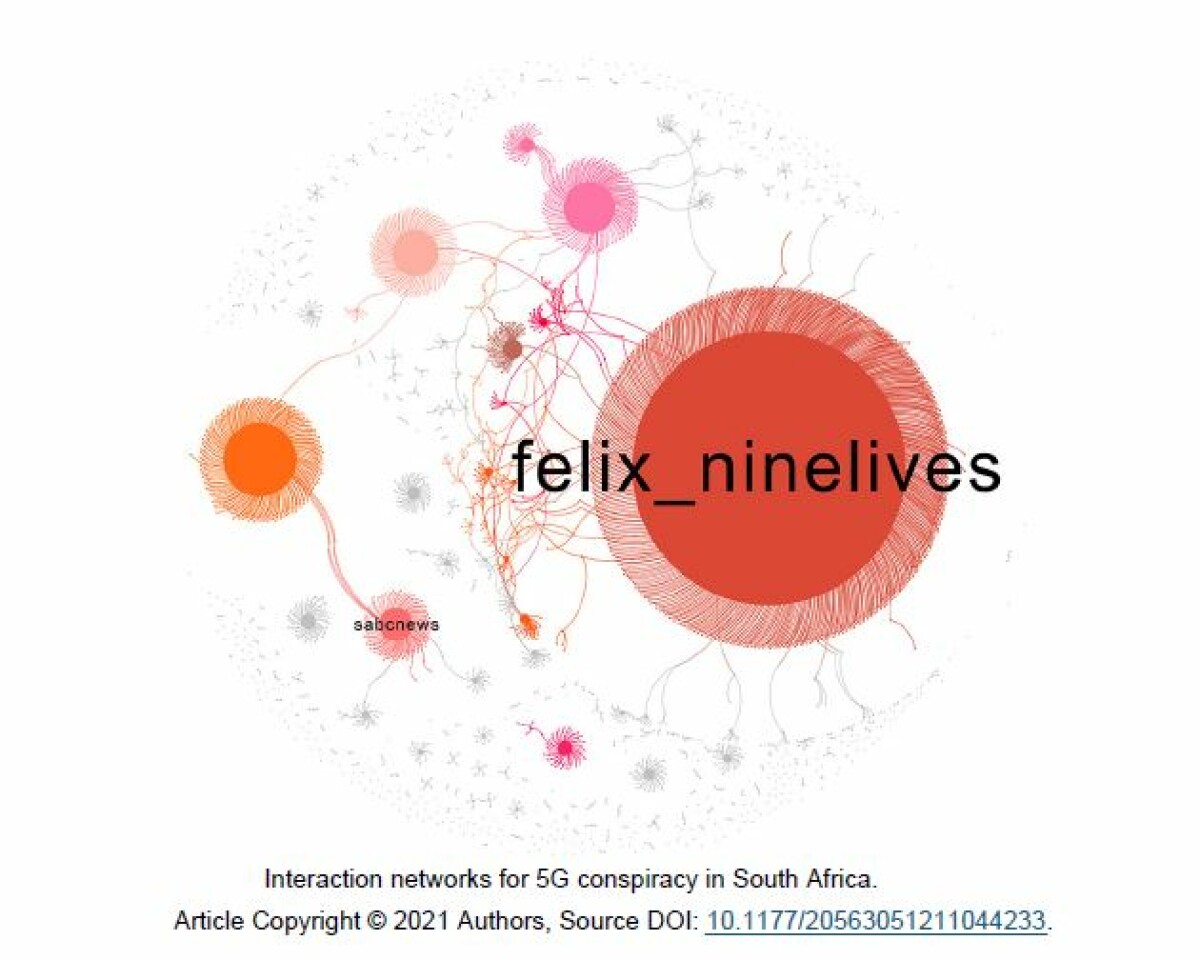 Written by Dr Diepeveen (Department of Politics and International Studies, Cambridge University) & Dr Gagliardone (University of the Witwatersrand)
The COVID-19 pandemic has prompted dramatic gains in interdisciplinary research to understand the virus, its spread, treatment and prevention. Yet, while our understanding of the pandemic is growing, effective public health measures are confronted with a huge onslaught of circulating information about the virus, often unverified or difficult to verify. This 'infodemic', mired with mis/disinformation and conspiracies, seems to pose a clear challenge to efforts to move beyond the pandemic.
Concerns about the COVID-19 infodemic have been met with remarkable progress in the analysis of large datasets to map the spread of mis/disinformation almost in real time. However, research has been limited in its explanatory potential: focusing on differentiating information as false versus true; and seeking to make universal conclusions based on patterns emerging from countries in North America or Europe.
Our research, funded through the Cambridge-Africa Alborada Research Fund, seeks to advance the understanding of the infodemic in Africa, in ways that can connect with and shape global debates. Recently published in Social Media + Society, the first phase of our research explores how and why people engage with COVID-19 conspiracies in different contexts. Unlike mis/disinformation, a conspiracy is not necessarily about truth of falsehood, but includes a possibility of truth, and can resonate as a form of collective identity formation and storytelling.
Drawing on a mixed-method analysis of more than 6 million tweets collected during the first months of the lockdowns in Nigeria and South Africa, we examine how, in each country, conspiracies have uniquely intersected with longer-term discourses and political projects. We traced two global conspiracies – around 5G and Bill Gates. 5G conspiracies included allegations that 5G technology made people more susceptible to the virus or directly transmitted the virus. Gates conspiracies speculated Bill Gates was part of an elaborate plan to create the pandemic and/or to use vaccination programs for tracking people and depopulate Africa.
The findings – elaborated in further detail in the paper – highlighted two main trends, which partially contradicted research framing the infodemic as a "plague" affecting different countries indistinctly.
First, conspiracies represented a small fraction of the conversations on COVID-19 in our sample. Conspiracy theories were more pervasive in Nigeria than in South Africa. However, in both cases they existed in clusters away from the centre of conversations.
Second, where the conspiracies did take hold, they took on different meanings. In Nigeria, the two conspiracies were both seized as opportunities to extend criticism to the ruling party. In South Africa, they produced distinctive responses: while the 5G conspiracy had limited buy-in, the Gates conspiracy resonated with deep-rooted resentment toward the West, corporate interests, and what is seen as a paternalistic attitude of some external actors toward Africa. In Nigeria, Gates became caught up in concerns over domestic political legislation, service delivery, and corruption. In South Africa, more existential concerns about Western disinterest and even malevolence toward the African continent circulated.
There is not one infodemic, and attention to what people do with conspiracies matters to making sense of why the infodemic has become so difficult to address. By interrogating the narratives and context around mistrust about COVID-19, there is a potential to structure campaigns that target what people actually do with conspiracies, as opposed to relaying factual information that fails to account for the diverse uses of conspiracies in practice.
The next phase of our research digs deeper into conspiracies around COVID-19 vaccines, and dynamics of trust and mistrust in public authorities around their interventions on social media.
Read the full article here