Dr William Tayeebwa's take on the impact of CAPREx on his career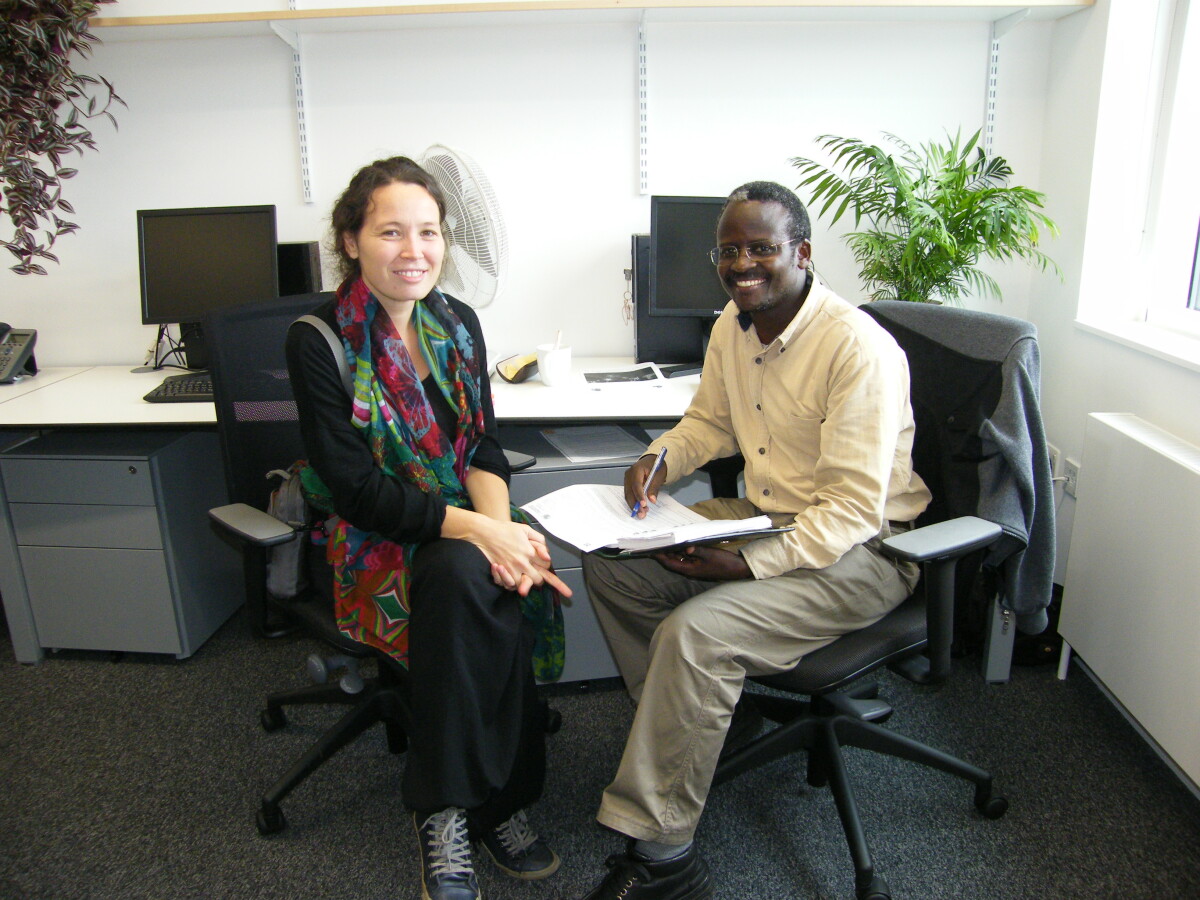 Written by William Tayeebwa, Ph.D.
Upon completion of my PhD in Canada in autumn 2012, I flew back to Uganda and landed in a severely understaffed Department. The teaching and graduate supervision workload was such that I could not find time to continue the transformation of my doctoral dissertation into journal articles and/or book chapters. The Cambridge-Africa Partnership for Research Excellence (CAPREx) postdoctoral fellowship, therefore, came to me in autumn 2013 as an amazing opportunity to leapfrog my academic career.
The fellowship offered an opportunity to work with a main collaborator, together with many other experts. In my case, I immensely benefited from the expertise and generosity of Dr. Florence Brisset-Foucault my main collaborator. However, I over time received invaluable support from Dr. Devon Curtis of POLIS, Dr. Harri Englund of CAS, Dr. Sharath Srinivasan and Dr. Claudia Lopes of POLIS. These colleagues provided useful comments to my research presented in the seminar series on three book chapter manuscripts. The supplementary field research in Africa was supported by the Cambridge-Africa Alborada Research Fund. All the work was published between 2015 and 2017 (https://jocom.mak.ac.ug/user/43/research), thus leading to my academic promotion to Senior Lecturer in 2018.
The 40 weeks I spent at Cambridge were also an excellent avenue for networking through avenues such as the seminar series at the Centre of Governance and Human Rights (CGHR), seminars organised by the Centre for African Studies (CAS) and the African Society at Cambridge. I also benefitted from opportunities for professional advancement through several short courses offered by the Cambridge University Computing Services in academic writing, proposal writing, academic engagement and networking, using the Web of Knowledge and Scopus, and organisational skills among others.
Moreover, I had also been nominated by my College of Humanities and Social Sciences (CHUSS) to receive a research management fellowship under the Cambridge Research Operations Office (ROO). I returned to Cambridge in autumn 2014 for training in research management, costing grants, basic skills in auditing and compliance procedures. The skills have remained crucial in my successful grant-writing over the years. I have always leveraged the CAPREx fellowship in all the funding I have applied for.
I am currently a Senior Lecturer in the Makerere University of Department of Journalism and Communication who is submitting my application for Associate Professor in 2022 (​https://jocom.mak.ac.ug/user/43/about%20Me). I have since my CAPREx fellowship received funding from the Andrew Mellon Foundation in the USA, the American Council of Learned Societies (ACLS), the Norwegian Agency for International Cooperation (NORAD), the UNESCO, and the United States Agency for International Development (USAID). I in 2019 completed a writing fellowship at the Interdisciplinary Center for the Study of Global Change (ICGC) at the University of Minnesota, USA. I will always be indebted to the CAPREx for the global networking doors it opened for me as an early-career researcher.