54 days in: remote up-grading(s), Cameroonian politics, College life and football!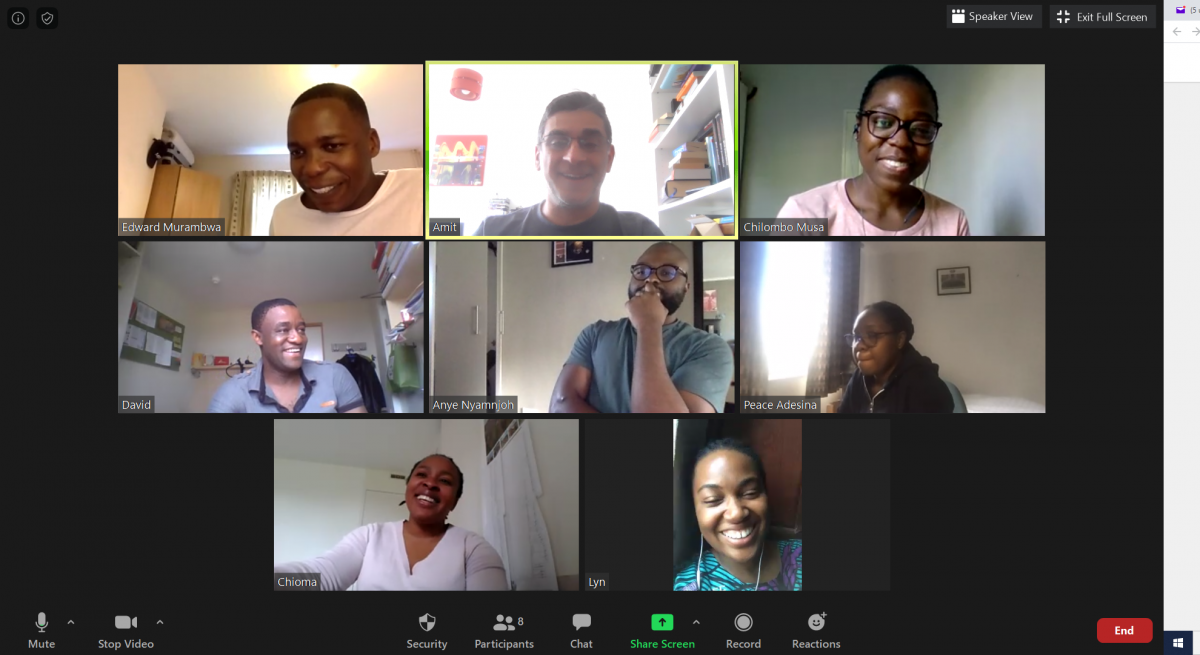 Written by Amit Bhasin, C-A Programme Manager
Yet another great hang-out yesterday with a number of the Cambridge-Africa Scholars, some 54 days after the University entered its Red Phase in response to the COVID-19 pandemic. I was pleasantly surprised to be joined not only by Scholars from across Cambridge but also those in South Africa, Benin and Zambia. Conversation started with those who had, in the last couple of weeks, submitted their first year upgrading documents and are now waiting for their remote vivas. The "older generation" gave some sound advice to allay any worries and some amusing stories of vivas that didn't quite go as expected. For some of the students, the direct effect of the pandemic were clear in drastic changes to their planned research studies and significant changes in direction. After seeing the morning's pictures from London tube stations and buses, there was a lot of interesting discussion and comparison of policies in different countries about the use of face masks/coverings, and, of course, how to make your own! Our West and Central African community proceeded to have a lively discussion about the situation in Cameroon.
It was great to hear how those in Cambridge were being supported with Colleges opening "pop-up" shops and in some cases providing certain staples for free (over stocked perishables in case anyone is reading this) and some rueful comments about missing Sunday buffet breakfasts! Clearly, every-one is managing to find their own way of coping through the shut-down and for some (I'll admit being in this group), the return of football seemed to be key to their continued well-being. Thoughts inevitably turned to when and how the University will open and what the effects of any quarantine imposed on those arriving into the UK will be on those who have to return….
I'll sign off with thanks to all and am looking forward to catching everyone again in a couple of weeks...