Online Placental Biology Course 2021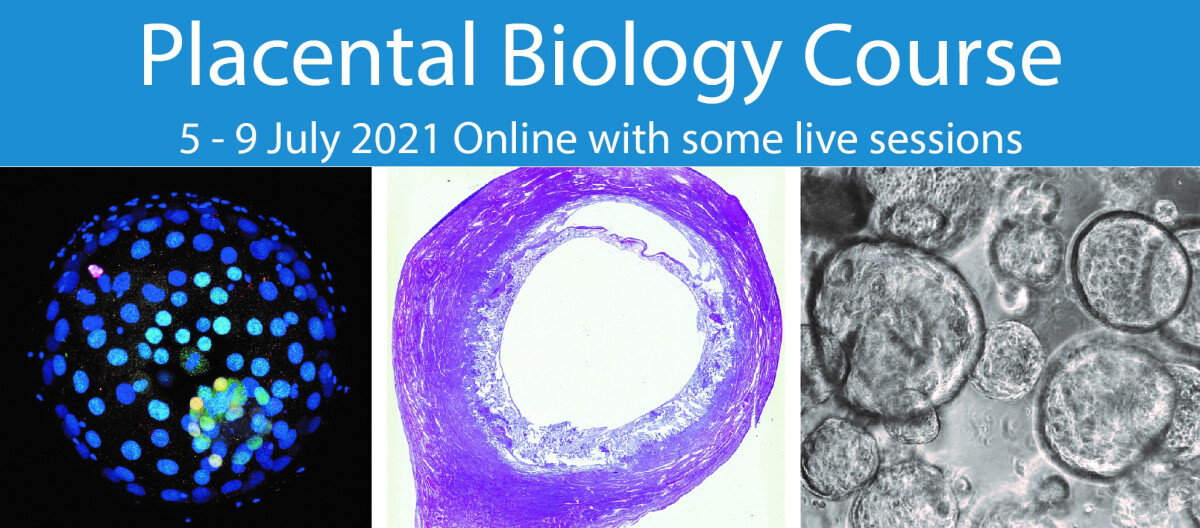 The Centre for Trophoblast Research at the University of Cambridge run a 5-day Placenta Biology course from 5th to 9th July 2021. Due to pandemic travel restrictions, this course was offered online for the first time since inception in 2012.
The Online Placental Biology Course was a mix of pre-recorded lectures and practical sessions given by investigators at the forefront of the placental biology field. The researchers gave lectures and demonstrated experimental methodology on topics including human & mouse placental development, endometrial and trophoblast organoids, materno-fetal interactions, immunology during pregnancy, placental transport and metabolism, epigenetics, genome editing, clinical design, and grant writing. There was opportunity to interact with lecturers and fellow participants at live question and answer sessions, networking events and participant flash-talk sessions.
The advantage of an online course is that it was open to more participants. Cambridge-Africa took this opportunity to support 4 participants for the course and three spoke of the impact the course had on them.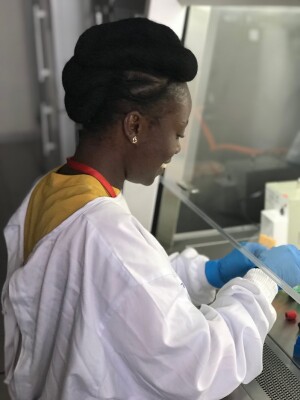 Dr Dorotheah Obiri, Research Fellow, Department of Immunology at the Noguchi Memorial Institute for Medical Research at the University of Ghana.
My interest in placental research stems from a poor pregnancy experience which made me realise that this poor pregnancy experience was not just unique to me but with most pregnant women in sub-Saharan Africa. I began to explore possible biological reasons for this occurrence which led to my recent transition into placental immunobiology research. It was therefore an exciting opportunity to participate in the CTR placental biology course with full sponsorship from the Cambridge Africa Programme. The course was extremely insightful and a very satisfying hub to my curiosity in placentology. Today, I have in-depth understanding and practical knowledge of human placental development and the immunological interplay during normal and complicated pregnancies. In addition, the course structure prompted new ideas for my future research and I am hopeful this will open new avenues for collaborations. I highly recommend this educative course to anyone with interest in placental research.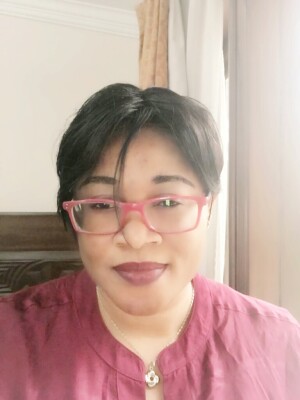 Dr Enitome Bafor is an Associate Professor of Pharmacology at the University of Benin, Nigeria but currently a postdoctoral fellow at the National Institutes of Health, USA.
My current research on autoimmune reproductive failure requires a good understanding of the workings of the placenta, and this course has provided me with just that. My knowledge on the placenta before this course was rather low, so this was a unique opportunity to gain both new skills and an understanding of the placenta. I particularly liked the attention to detail by the course lecturers, and the added links for further reading were handy.
I also liked how the course was unfolded, starting from the structure and development of the placenta to placenta function in physiological and pathological states. It was all very well thought out and very well delivered. The opportunity to present my research was an added bonus. My only issue was the course should have been made available for much longer than it currently is. Other than that, it was a worthwhile experience. I am massively grateful to the course organizers and Cambridge Africa for the opportunity to participate in the course.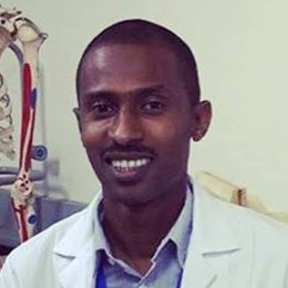 Deya Eldin Mohamed
PhD student, Department of Anatomy, Faculty of Medicine, University of Gezira, Sudan.
Initially, I am grateful to Cambridge Africa for kindly sponsoring my bursary to attend the placental biology course.
My doctoral research on placental histomorphometry requires deep knowledge and understanding of placental structure and function, the placental biology course was a great opportunity to expand my knowledge about it.
The course was organized and interactive, and the live Zoom meetings helped me gain an understanding of areas where I previously lacked knowledge.
"To me, the placental biology course was an epitome of what a course should be"
The networking aspect went very well and one of the facilitators said: 'So many of the attendees were interacting and even arranging social contacts via zoom. They really bonded as a virtual community,' said
The course was busy and intense. It is the hope of the organizers that it would bring new insights into the working of the placenta, inspire research ideas and even lead to collaborations among researchers which will improve pregnancy outcomes. We hope to hear more about this in the future.
Compiled by Tabitha Mwangi