PhD student tackling Antimicrobial resistance.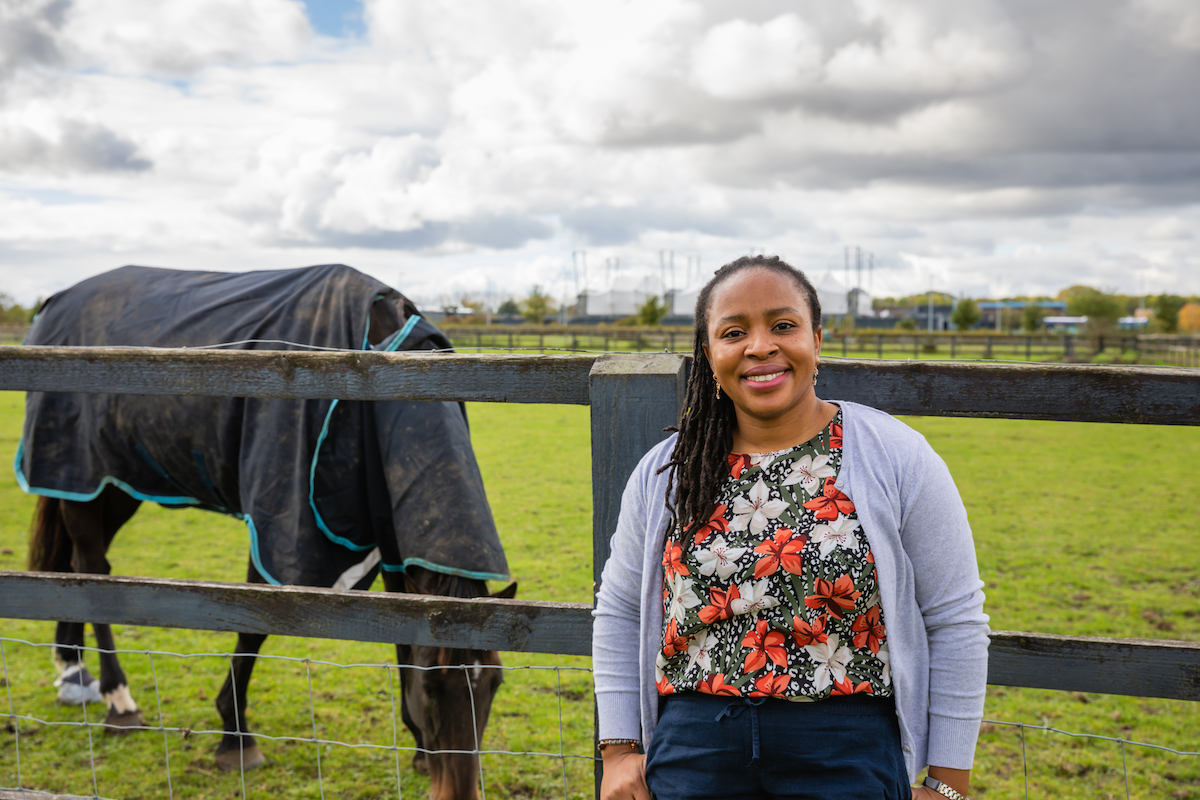 Chioma Rita Achi is a final year PhD student supported by the Cambridge-Africa programme. Her journey to the University of Cambridge was not straightforward.
When she completed high school, Chioma had hoped to train as a doctor. Failing to get into her degree of choice, she enrolled for a degree in Veterinary Medicine at the Ahmadu Bello University (ABU) in Zaria, Nigeria. She intended to stay for a year and then retake the Joint Admission Matriculation Board (JAMB) university entrance exam in order to study medicine. However, she was drawn in by the complexity of veterinary training and stayed on.
After graduation, Chioma was offered a position as a clinician at Usmanu Danfodiyo University Sokoto (UDUS). She later won a scholarship through the British Council to pursue a masters in Applied Microbiology and Biotechnology at the University of Westminster in London. She returned to UDUS after her program and eventually took up a position as Lecturer in Veterinary Public Health and Researcher at the Centre for Advanced Molecular Research and Training in UDUS, Nigeria.
Chioma's next step was PhD training. Not many men or women from Chioma's community in Enugu state pursued PhDs at that time. So relatives watching Chioma complete secondary school, undergraduate and continue to study would jokingly say to her, 'You are reading as if you are going to Cambridge!'
'That comment about Cambridge was thrown at me a lot. It stuck with me. I really wanted to study there. However, it was not the only reason I was obsessed with Cambridge. I knew that if I got there, I would have plenty of opportunities to do the kind of research I wanted,' said Chioma.
Her first application to pursue a PhD at the University of Cambridge did not succeed. On her second attempt, she was admitted but failed to secure funding. On her third attempt, she qualified for a Cambridge-Africa scholarship. However, this came with financial support for her alone and being married with two children, this raised complications. Her husband, Emmanuel Jev, did not want her to lose that opportunity and said, 'Just go. This is your dream. My mother and sister will help with the children.'
Chioma could not fathom leaving her children, then aged 4 and 2, for protracted periods. Emmanuel then decided to leave his business in Nigeria and come to Cambridge to support Chioma build her career. He found some work at the university, but when he could not work due to the pandemic, Cambridge-Africa stepped in with some support funds.
For her PhD, Chioma is working on Salmonella, a bacteria that causes disease and death in humans and animals. Salmonella infections are often easily treated with antibiotics. Unfortunately, some strains of this bacteria no longer respond to certain antibiotics, and these are the ones that Chioma is studying. Her work involved collecting Salmonella infected samples from people and livestock in Nigeria to look for genes that drive resistance. Understanding how these bacteria resist treatment with antibiotics can help change the way these infections are treated.
For this reason, when she left, Chioma had collected 274 samples of suspected Salmonella, but when she re-tested them at Cambridge, only 3 were positive for Salmonella.
'This floored my confidence. I had to go back to Nigeria to collect more samples,' said Chioma.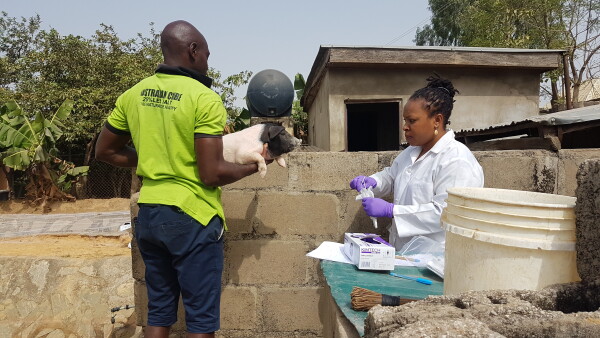 She would spend a total of 6 months in Nigeria, but the first two were disheartening. She was collecting samples from farms and hospitals but back in the lab, she could not grow any Salmonella, yet this was the only way of knowing whether they were positive. After going through hundreds of samples, she decided to try the simplest troubleshooting. She sent her samples to three other labs – 2 local private labs and a diagnostic center in Nigeria.
'The bacteria grew in all these labs except the one I was working in. We then discovered that there was a fault with the incubator. I had wasted months of my research time,' said Chioma.
She did not let this discourage her and screened thousands of samples and was able to return to Cambridge with 400.
At the start of 2020, Chioma was able to organise a public engagement event that involved bringing farmers together to discuss the impact of antimicrobial overuse in farming.
'Many of the farmers did not realise that the misuse of antimicrobials in their farm would lead to problems in human health. Through this session, farmers were able to come up with means to reduce antimicrobial use,' said Chioma.
Chioma managed to get back to Cambridge before the Covid19 induced lockdowns begun. She chose to focus on writing her thesis with the hope of finishing the remaining bit of her lab work once a large part of the thesis was done.
In her time at the University of Cambridge, she has won several awards, including the University of Cambridge Vice-Chancellor Early Career Researcher Award for Engagement and Research Impact, 2020 Antibiotic Guardian Award for the Student of the Year Category and Churchill Enterprise Pitching Competition. Her work birthed an Early-career Researchers Forum on AMR in Nigeria.
Chioma is not all about work. She has an active social life and has always been involved in leadership roles, from being a Head girl in high school to being the National President of Veterinary students in Nigeria as well as the MCR Academic officer in her College at Cambridge. Her colleagues in Cambridge often turn to her for help. She ascribes all this to her childhood.
'I come from an extended family, and I am the 3rd of 17 siblings, so I learned to take care of the younger ones very early in life. I am, therefore, a bit of a mother hen wherever I go,' said Chioma.
After her PhD, Chioma hopes to stay connected with her institution at UDUS and the Center for Advanced Molecular Research and Training in Sokoto, Nigeria. She would like to study antimicrobial resistance in other pathogens and not just Salmonella. Over time, she hopes that her work will lead to the development of new drugs and vaccines to help solve the problem of antimicrobial resistance.
Written by Dr Tabitha Mwangi
Cover photo by Lloyd Mann