Tonny Okedi reflects on his PhD journey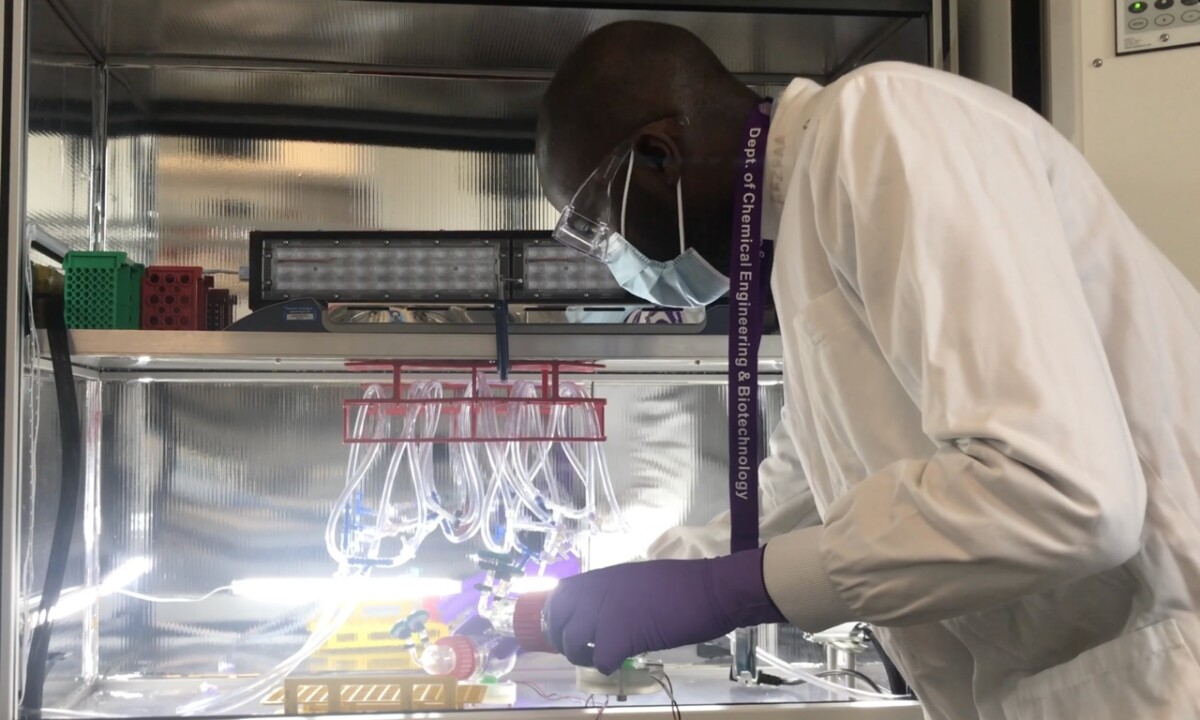 Tonny Okedi started his PhD journey at the University of Cambridge in 2018 and has recently defended his thesis. In this blog, he talks about his experience while here.
What's your most memorable aspect of the Cambridge Life?
That would definitely be the diversity of intellectual interests that you get exposed to. The college system really lends itself well to concentrated and continuous exposure to cutting edge work being undertaken across the whole University, not just in your own department. There aren't many places around the world where you mingle with so many varied ideas on a daily basis, in a casual manner and, if you wish to, in quite some depth.
It is however hard to reminisce about my time at Cambridge without acknowledging the impact of the pandemic, which resulted in the majority of my second and third years spent under some form of lock-down or social restrictions. During this time, participating in the Cambridge Judge Business School Accelerate Program to build a business concept with two friends from college really helped me maintain a link to my Cambridge Life even when I was thousands of miles away in Nairobi riding out the worst of the first-wave pandemic. The online community of like-minded Cantabrigians based around the weekly entrepreneur sessions, 'Pitch and Judge', and other virtual activities were an anchor to Cambridge during those uncertain times.
What have you been up to since leaving Cambridge? And what are your next steps?
I have always been interested in the intersection of art and science. I recently reconnected with an old high school friend who became an incredible industrial designer. We are working together on a project that incorporates the science from my PhD and his designs to develop discursive art pieces to inspire the imagination on the future possibilities of biophotovoltaics (the focus of my research).
Career wise, as mentioned above I took part in the Cambridge Judge Business School pre-Accelerate and Accelerate programs where I caught the entrepreneurship and investment bug and decided to build my post-PhD career in the world of investing. I secured a role prior to submitting my thesis with a London-based investment firm where I now work.
How would you describe the Cambridge Africa scholarship's contribution to your Cambridge experience and career development?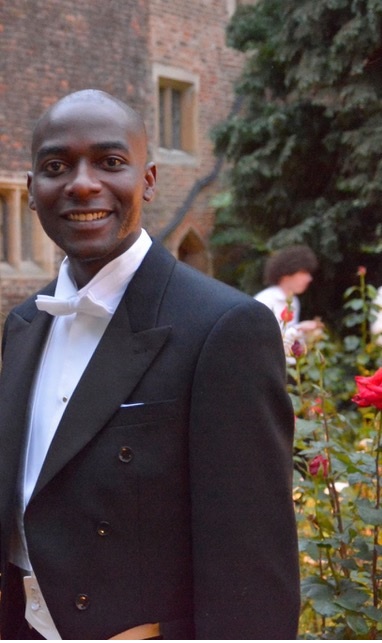 Fundamentally, the Cambridge-Africa award allowed me to concentrate fully on my academic and student life without having to worry about my tuition or living costs. This meant that my free time could be used to immerse myself in the extracurricular activities I was interested in, or even just to take a moment to breathe and reflect after an intense period of experimentation, for example. The outcome was that I was able to submit my thesis within three years, while simultaneously having quite a wholesome Cambridge experience along the way.
The award also contributed to conference attendance, including to the flagship conference in my field held in Japan in 2019 (where I grew my academic network significantly), and contributed to publishing my research open access, which would otherwise have been less accessible behind a pay-wall (and in a second choice journal).
Additionally, through the Cambridge-Africa ALBORADA grant, I contributed to kick-starting a project in my hometown Nairobi in collaboration with the national rare disease organisation (RDK) and the leading national medical research institution, KEMRI, to expand research in the largely white space area of rare diseases in Kenya. While this was not directly related to my PhD, it was personally the most full-filling extracurricular project I took on during my time in Cambridge due the potential impact of the intended outcomes of the on-going project. This includes defining, for the first time, a nationally recognised definition of a rare disease in the country. This may seem small, but it is the first step towards improving access to and delivery of healthcare to those living with rare conditions in the country.
Finally, the scholarship was an opportunity to be part of an incredible community of scholars, past, present and future.
Any thoughts you like to share with current and incoming scholars?
Don't be too rigid with your plans! There's a good chance that the plans you made prior to arriving in Cambridge were made without having the full purview of what is available to you within the university community. Evolve, grow, and adapt to new opportunities that come your way.
At the end of the day, the PhD is your project. Trust your instinct - you're the one best placed to make a call on the direction of your work as you progress.
Written by Dr Tonny Okedi