Damilola Adebayo reflects on his time as a Cambridge-Africa Scholar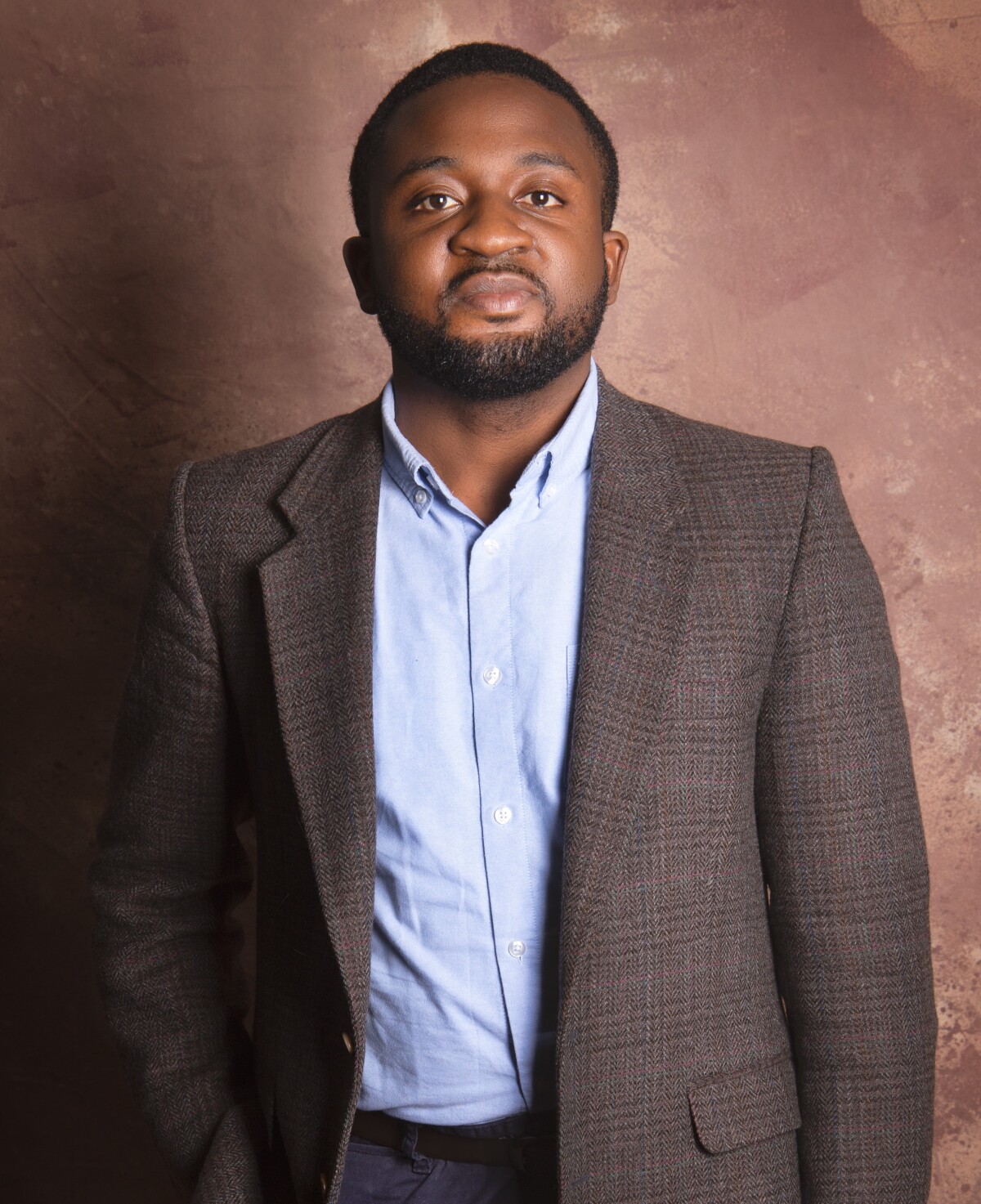 Cambridge-Africa scholar Dr Damilola Adebayo on his Cambridge experience and plans for the future.
What were you up to before coming to Cambridge?
I spent my childhood in Ile Ife, a university town in the hinterland of southwestern Nigeria, regarded as the sacred homeland of the Yoruba people. Apart from the occasional festivals and students' activities, Ile Ife was a sleepy town for the most part of the year. Although I did not appreciate it at the time, in later years, having lived in more densely populated and noisy areas, I began to appreciate and seek out tranquil places.
After secondary school, I moved to the city of Ibadan for my undergraduate degree in History. I got a scholarship to go to Geneva, Switzerland for my Masters. I applied to Cambridge for a PhD in History and got a conditional offer. I had to wait for a "very long" period of 4 months before that fateful day when I got the email confirming that I had been awarded a Cambridge-Africa Scholarship. The rest, as they say, is history.
What is your most memorable moment in Cambridge?
Many aspects of my Cambridge experience were memorable. I worked on a research topic that I truly love, joined a few societies, and met people from all walks of life.
One moment stands out. When I first arrived in Cambridge, I thought that I would focus exclusively on my research and get my dissertation finished as quickly as possible. The "mistake" I made was to attend the Freshers' Fair where more than 600 students' societies promoted their initiatives. I joined some societies involved in projects that aligned with my interests in Nigerian and African development. In fact, the highlight of my first year was the African Society of Cambridge University's Africa Together conference, which I organised together with an amazing team. Some of my ASCU teammates have now become close friends. I am not sure that I would have had a good time in Cambridge if I had not found this community of like minds in my first year.
What have you been up to since completing your PhD? And what are your next steps?
2020 has been a difficult year for many people because of the COVID-19 pandemic. However, I am grateful for the peace that my family and I have experienced through it all and for the opportunities that have come my way. I got an academic position before I submitted my dissertation, and I am looking forward to starting hopefully in January 2021.
My career goal is to become a professor that is actively engaged in research that addresses African priorities. My PhD research examined multiple ways in which electricity has been a cause and effect of socioeconomic change in Nigeria. It investigated the motivations, patterns, socio-political and economic contexts and impact of electricity from its inception in 1898, through independence (1960), the Civil War (1967-70), to the eve of the OPEC-led international oil boom in the early 1970s. In the short run, I would like to extend the period covered by my research to the present. In particular, I am interested in probing ways in which lessons applicable to Nigeria's current energy crisis can be learnt from the way the colonial and early post-colonial governments addressed inefficiencies in the power sector.
How would you describe the Cambridge-Africa scholarship's contribution to your Cambridge experience and career development?
My PhD would not have been possible with the Cambridge-Africa Scholarship. In my opinion, it is one of the best scholarships in Cambridge. It covered my visa costs and Immigration Health Surcharge, as well as provided a return ticket to the United Kingdom. I am grateful for the generous stipend and the annual (supplemental) research grants which enabled me to do access primary sources at archives in Nigeria, the United Kingdom, and the United States.
Thanks to Cambridge-Africa, I was also able to attend more conferences and workshops than my other internal grants would have allowed. I have presented my work in 12 cities around the world including Accra, Boston MA, Milan, and Stellenbosch. When I started my PhD, I knew very few people in my field. However, because of these travel opportunities, I have been able to build a wide network of scholars and mentors who are doing cutting-edge research.
Perhaps most importantly, I also greatly cherish the Cambridge-Africa scholars' community. These high-achievers motivate me to never rest on my oars.
Any thoughts you like to share with current and incoming scholars?
It is often said that the PhD is a lonely journey. This is certainly not true in my case. I will strongly encourage incoming and current scholars to build their own community of care. I will also urge current scholars to take responsibility for their own learning. There are amazing opportunities to develop new skills and to participate in the academic and social life in Cambridge.
Cambridge-Africa Scholarships are supported by the Cambridge Trust and the University of Cambridge, learn more here