Cambridge-Africa Scholars, 2016-17
Cambridge-Africa Scholarships are awarded to outstanding applicants from sub-Saharan Africa to pursue full-time postgraduate degrees in any subject available at the University of Cambridge. These scholarships (five a year for five years) are funded by the University of Cambridge and the Cambridge Trust. The second cohort of five scholars joined the University of Cambridge during the 2016-17 academic year. Read about them below.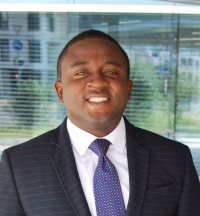 Damilola Adewumi Adebayo
Faculty of History
Damilola Adebayo, from Iwo, Nigeria, took his BA in History at the University of Ibadan where he was a Grace Leadership Foundation Scholar, and was General Secretary of the Union of Campus Journalists. He received his master's degree after studying at the Graduate Institute, Geneva, Switzerland as a Hans Wilsdorf Foundation Scholar. He was also president of the African students' group. In this role, he led a team that, among others, coordinated the first ever student-organised panel on youth empowerment and economic development in Africa which attracted some very distinguished Africans working in International Geneva.
In Autumn 2014, Damilola was part of a team that pioneered innovative agricultural solutions for empowering women living in slums in Nakuru, Kenya through his work with Just Innovate, an NGO based in Geneva. He later joined the team at Just Innovate on a voluntary basis to oversee a group of 45 students and young professionals working on solving a number of social innovation challenges across the world. In 2016, he was a staff of the International Labour Organisation's Department of Communications; he was in the Archives section where he was assigned to work on Lusaka, Dar es Salaam and Cairo records. Prior to this position, he worked for the Government of Oyo State Nigeria, as a youth corps member. There, he coordinated educational and medical outreaches to 15 rural communities under the auspices of the Nigeria Christian Corpers Fellowship. Damilola has also won other prestigious awards and grants. Most recently, he was a recipient of a research grant from The History Project, a scheme managed by the Joint Centre for History and Economics at Harvard University and the University of Cambridge.
As a Cambridge Africa Scholar, Damilola is investigating the influence of indigenous business associations on economic policy-making in colonial and post-colonial Nigeria.
PhD Supervisor: Professor Gareth Austin
College: St John's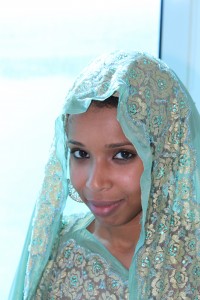 Ms Maimuna Sheikh Abdulle Mohamud
Centre for Gender Studies, Department of Politics and International Studies
My doctoral research examines the theoretical and practical implications of the bestowal of citizenship rights as a form of restitution—understood in a broader political sense. I am especially interested in learning how various groups of women and historically marginalised communities in post-conflict Somalia understand citizenship and what rights they demand. Do post-conflict states have a moral obligation to address citizenship rights of communities with historical grievances? What becomes of the individual rights and duties of a citizen after a civil war? Is it possible to reconcile group-based citizenship with the broader objectives of state and nation building projects? The outcomes of my research can have implications for post-conflict states in Africa and elsewhere.
Previously, I conducted research in Somalia exploring institutional responses to forced displacement and women's activism. I have a MSc in Refugees and Forced Migration Studies from the University of Oxford, MA in Global Gender Studies and a BA in Political Science both from the State University of New York at Buffalo in the United States. In 2012 and 2013, I worked with the United Nations High Commission for Refugees (UNHCR) in Yemen and Algeria.
College: Trinity Hall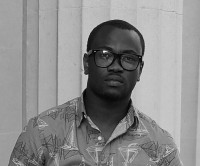 Mr Sabastine Eugene
Department of Pathology
In 2011, Sabastine, a Ghanaian native, graduated with a first class honours degree in Molecular Biology and Biotechnology (BSc) from the University of Cape Coast, Ghana (CASFORD Hall). He was among the top 1% of his class. Sabastine was then awarded a Graduate Assistantship position at the University of Arkansas (US) in 2013 to pursue a Master's degree in Cell and Molecular Biology. There, his cutting-edge research, under the supervision of Dr. Kristen Gibson, was focused on evaluating the persistence of human norovirus in the environment, using Tulane virus as a surrogate. Sabastine's work was well recognised and garnered awards at various academic conferences. He earned the 2015 award for Outstanding Master's student at the Food Science Department and was nominated for the 2015 Dale Bumpers distinguished MS scholar award at the University of Arkansas. These recognitions caught the attention of the university authorities and an article was soon published about him and his research (see press release at http://newswire.uark.edu/articles/26546). Sabastine continued with his research and is currently pursuing a doctoral degree as a Cambridge-Africa Scholar at the Department of Pathology, University of Cambridge.
Research Interest: Human norovirus (HuNoV) has emerged as the leading cause of acute viral gastroenteritis worldwide. Despite this, our understanding of HuNoV biology and its host-cell interactions have been limited due to the lack of robust and efficient cell culture system. This has become an obstacle to the development of therapeutics for noroviruses. Sabastine is using two recently developed experimental systems, namely a HuNoV replicon system and human intestinal organoids to identify and characterise cellular pathways involved in the norovirus life cycle. The overarching aim is to identify cellular pathways that may be targets for therapeutic intervention. Outside academicia, Sabastine enjoys playing and watching football games and has a passion for singing and playing guitar. His long-term goal is to establish his own laboratory, which will be dedicated to studying complex human viral pathogens.
PhD Supervisor: Professor Ian Goodfellow
College: Downing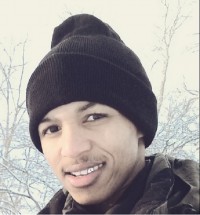 Bongumenzi Sithembiso Nxumalo
Department of Archaeology and Anthropology
I was born and raised in KwaZulu-Natal (Nongoma), South Africa, a region known for its natural beauty and the history of Zulu people. I moved to Johannesburg to conduct a BA in GIS and Geography and, there, I was first exposed to African archaeology. I became increasingly interested in the application of geographical/GIS skills to understand the human past; for which I pursued postgraduate studies at the University of Pretoria. The nature of these study courses involved a great deal of independent research, self-motivation and the development of a wide range of skills. In 2012, for example, I presented my research on Zulu traditional pottery-making at an international conference in Botswana. The following year, I was awarded a studentship for a 6 month-study visit to Uppsala University to acquire training in archaeological sciences (advanced morphometric analyses, GIS modeling, analyses of soil and plant macrofossils). While completing my MPhil thesis in Pretoria, I also contributed to geoarchaeology lectures practicals for undergraduate students and guest lectures in the University of Witwatersrand. Furthermore, I am proud to have received the Hanisch prize (Transvaal Archaeological Society of Southern Africa) and a Golden Key (South African environmental observation graduate network).
My PhD research is aimed at developing geoarchaeological, climate science and predictive modeling that will contribute to our understanding of the various components involved in the origin and evolution of the complex societies in Africa. Ultimately, the research will contribute to climate-related changes (e.g. floods), and on developing feasible policies for coping with health risk, vulnerability and adaptation in South Africa. I am very pleased to have been accepted for a PhD degree at Cambridge University, and to be awarded the Cambridge Africa Scholarship. In closing "teach me a word, I will follow the syllables, show me a sentence, I will utter logic. Great minds ephiphinize purpose".
PhD Research Project: The role of hydrological changes in the demise of Iron Age state societies in Southern Africa: An integrative study of Mapungubwe, South Africa.
PhD Supervisor: Professor in Geoarchaeology, Charles French, Division of Archaeology

College: Magdalene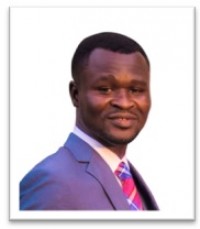 Mr Richmond Juvenile Ehwi
Department of Land Economy
I am a Ghanaian and alumnus of both the University of Cambridge and the Kwame Nkrumah University of Science and Technology (KNUST) - Ghana. I have a growing research interest in how emerging residential housing developments - specifically 'Gated Communities', are impacting the socio-spatial configuration of communities and the urban landscape. My experience thus far has mostly been research-centered, having worked as Research Assistant in the Department of Land Economy, KNUST in 2012/13, as a Graduate Research Intern at the Cambridge Centre for Housing and Planning Research (CCHPR) in 2014, as a Freelance Research Consultant in Ghana, and recently, as a Research Associate with the Oxford Research Group (Ghana).
My doctoral research explores the possibility of creating inclusive communities by examining the relationship between gated communities and their surrounding non-gated communities in Accra – Ghana's capital. This research aims to contribute to the growing empirical evidence to help city authorities and other physical development stakeholders in Ghana to better understand and strive towards creating inclusive and balanced communities suited for the African context. I am absolutely delighted and grateful to have been awarded the Cambridge Africa Scholarship for my doctoral research.
PhD Supervisors: Professor Michael Oxley and Professor Peter Tyler.
College: Queens